10 Paris Food Secrets the Guidebooks Won't Tell You About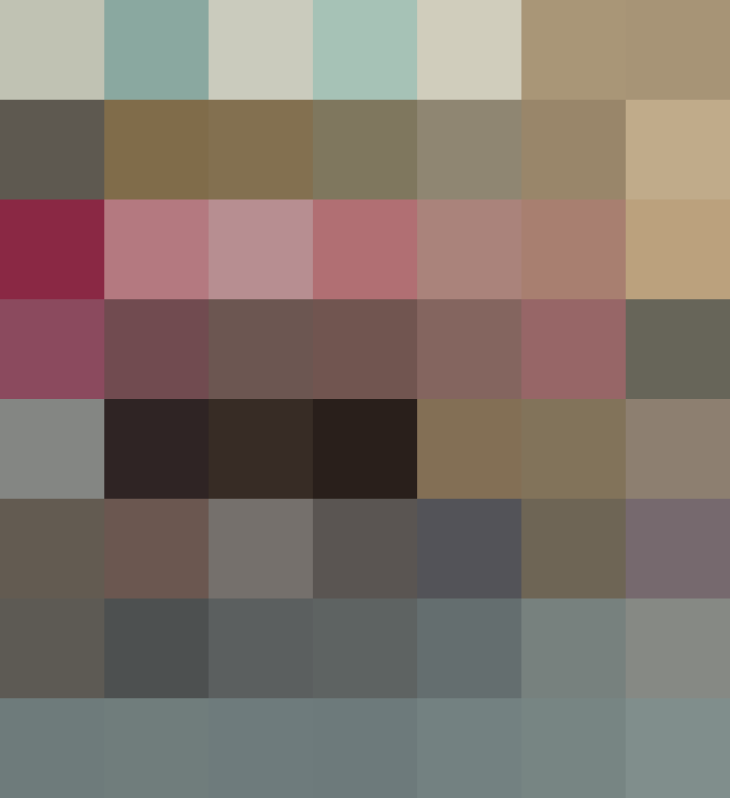 If I were to guess which city had the most guidebooks written about it, my guess would be Paris. Paris is, after all, the city many romanticize, regardless of whether or not they have actually been there. There is a charm to Paris, a pull for many travelers — it's a city full of quirks, mystery, hidden streets, and tucked-away gardens.
But as a resident of Paris, I am here to tell you: the guidebooks don't tell you everything. Whether you're plotting a trip soon or just want a five-minute armchair vacation this morning, learn these 10 Paris secrets every new visitor should know.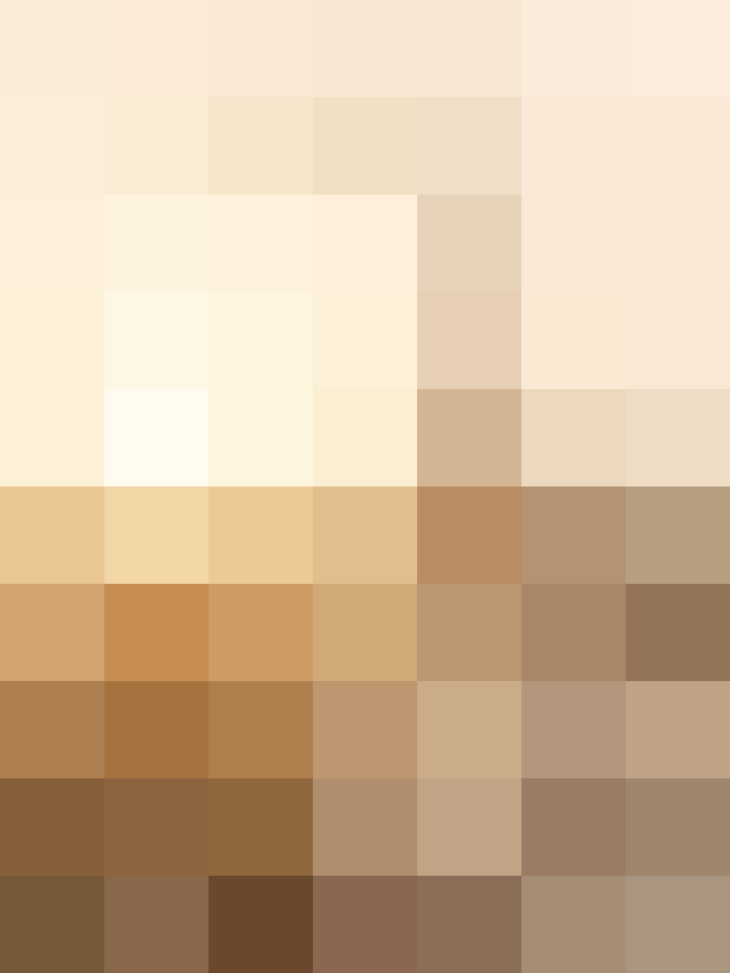 When it comes to food, Paris is the holy grail; a place where the wine flows freely and you can stuff yourself with baguettes and fromage from all corners of France.
But because of its iconic global reputation, we often don't allow the city to go beyond our stereotypes. We expect Paris to be a certain way, because of what we have read about it and what we have seen. We want to eat at the corner bistro with the wicker chairs and the waiter dressed in a floor-length white apron. And because we come to expect a certain food, drink, and ambiance, guidebooks and cookbooks usually tend to cater to those expectations instead of the reality.
The truth is, there is a lot of exciting stuff happening in Paris, but sometimes it has nothing to do with the iconic institutions and places that have come to define it in the past.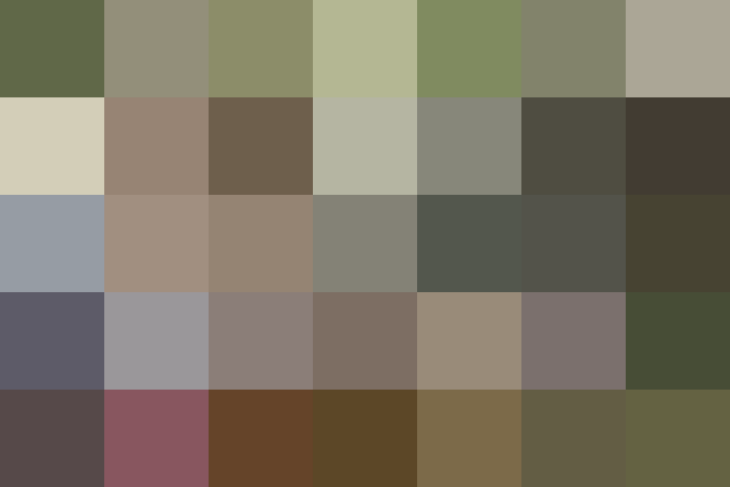 That is why I love my friend Emily Dilling and her new book, My Paris Market Cookbook. Dilling didn't set out to write a cookbook; in fact, she set out to write a guide to one of her favorite things about Paris: the markets. Many years ago, Emily set out to explore these markets and document all the producers who called these markets home. She sought to find the people and artisans behind truly local food, which led to her blog, Paris Paysanne, and eventually, her new book.
My Paris Market Cookbook is part guidebook and part cookbook, with seasonal recipes inspired by local produce and the people who grow and serve it. It's also a book that gives a fresh look at the new face of Paris food, like specialty coffee roasters and microbrewers — artisans seeking to challenge the status quo. In other words, this isn't your mother's guidebook to Paris.
10 Paris Food Secrets from Emily Dilling
Looking to explore a Paris that is above and beyond what the general guidebooks tell you to do? Here are 10 of Emily's tips.
1. Try a different spot for lunch.
What guidebooks say: Get falafel at l'As du Falafel.
Emily's tip: Get the roasted cauliflower at Miznon.
In the Marais, rue des Rosiers lies at the center of the Jewish quarter, and its here that tourists flock to grab a falafel sandwich at l'As du Falafel. The line is often long and filled with English speakers. Want to head to where the Parisians actually go to get their lunch fix? Miznon is what you're looking for. This Israeli street food restaurant, with owners who believe in fast and fresh food, has gained a cult following, and even meat lovers will recommend the roasted head of cauliflower. Crispy on the outside and melt-in-your-mouth on the inside, you'll want to grab a few pitas to soak up the leftover olive oil. In the mood for a sandwich? Dilling recommends the chicken salad pita.
2. Explore a beer-centric neighborhood.
What guidebooks say: Barbès is dodgy.
Emily's tip: Don't skip Barbès, and definitely check out the craft beer scene.
There are plenty of guidebooks that will lead you to believe the neighborhood of Barbès should be avoided at all costs. To the contrary, if you are a lover of craft beer, you should make this your first destination. This is the home of microbrewery Brasserie de la Goutte d'Or, as well as popular craft beer bars like Supercoin, l'Alibi, and A la bière comme à la bière.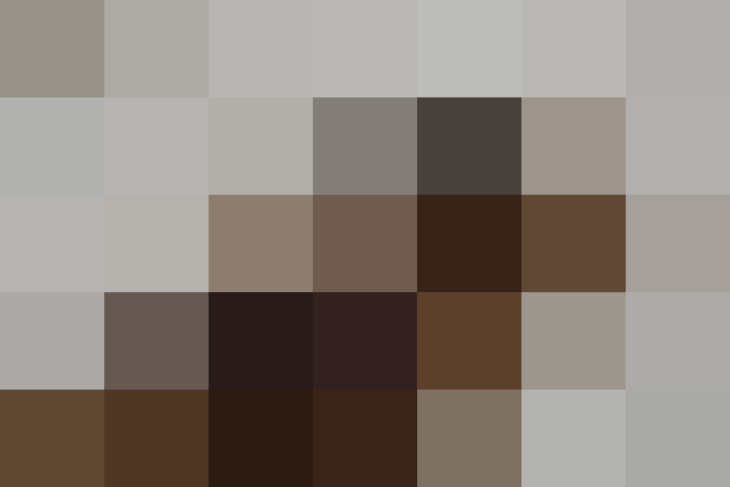 3. Seek out specialty coffee.
What guidebooks say: Join the locals drinking espresso in the morning at the counter of their corner café.
Emily's tip: Seek out a filter or Aeropress coffee at a craft cafe.
It's hard to separate cafes from the image of Paris, but if you're on the lookout for a good coffee, you'll be quickly disappointed. The overall quality of coffee in Paris isn't great, but fortunately in the last few years there has been a growing craft coffee culture. There are now dozens of specialty cafes in Paris; you can check out some of the more longstanding ones — like Ten Belles, Télescope, Fondation, Loustic, Cafe Lomi, and Coutume — or newer, more off-the-wall ones, like Honor Cafe or Lockwood, which is a cafe by day and cocktail bar by night.
4. Don't be afraid to ask questions about wine.
What guidebooks say: If you don't know what wine to order in a restaurant, ask for the "vin de maison."
Emily's tip: Go to wine bars and restaurants where the staff is excited about the wine selection.
If you're not sure what kind of wine to order, don't worry — you are not alone. Wine selection can vary greatly across the city, and if you're looking to enjoy your drinking process, make time to go to a place where they know their wine selection and know it well. Places like La Buvette, Le Verre Volé, and Le Siffleur des Ballons are all places where you can get some tasty eats and geek out on wine with the staff. Don't be nervous; these are the kind of places with staff that love their wine and want you to ask questions. Yes, even in English.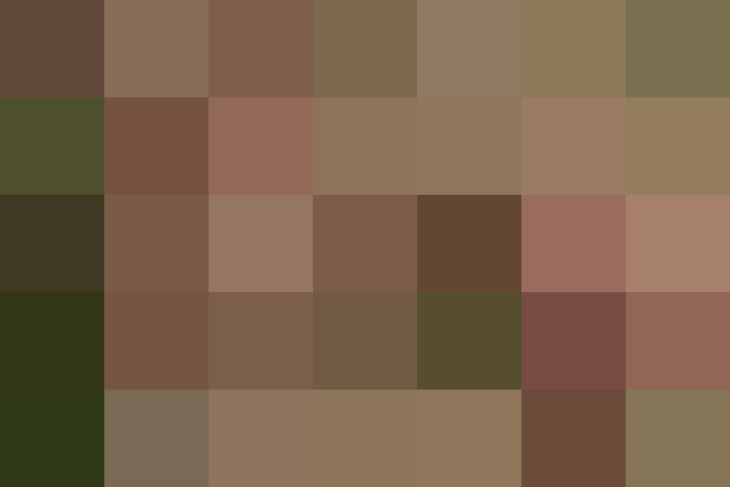 5. When it comes to markets, shop local.
What guidebooks say: Go to Paris's organic open-air markets for fresh produce.
Emily's tip: Check out your nearest market to seek out a real-deal farmer selling seasonal, fresh produce.
Just like in the U.S., an organic label doesn't always mean the best quality; an organic banana from the other side of the world doesn't have anything on a locally grown apple from Normandy. Your best bet is to figure out which markets host local, small-scale farmers — like Marché Daumesnil, Marché Cours de Vincennes, Marché President Wilson — who will always be offering fresh and seasonal produce, and are happy to talk to you about what they grow and how they grow it. As Dilling says, "It might not be organic. It might be even better than that."
What guidebooks say: Being in a centrally located apartment/hotel is the way to go if you want to see the city.
Emily's tip: Hang out on the outskirts of central Paris.
Skip Île Saint-Louis and the other tourist hubs and head to a more residential neighborhood, like in the 10th, 18th, or 20th arrondissements. These are the hubs of small-scale, independent operations, like craft breweries and specialty coffee roasters. Want to be sure you can roll out of bed and get a good breakfast? Stay somewhere near Holybelly by the Canal Saint Martin. Want to be within walking distance of a great craft beer bar? Check out places close to Ménilmontant in the 20th arrondissement and head to Les Trois Huit.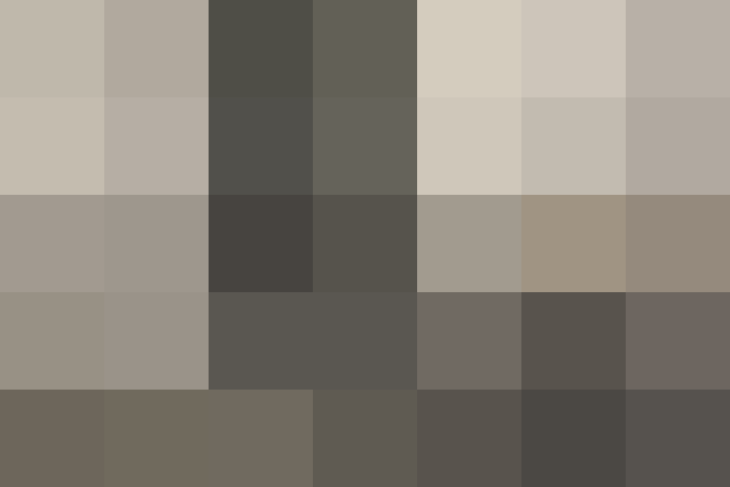 7. See the sights on two wheels.
What guidebooks say: Buy a weekly pass or pack of metro tickets to easily get around the city.
Emily's tip: Get a weekly Vélib pass to bike around the city.
Don't want to spend half your time in Paris in an overcrowded, underground tunnel? Bike around the city. Thanks to the bike share system Vélib, it's easy to explore the city on two wheels. The easiest is to buy a seven-day pass, which you can easily order online before you come to the city.
8. Rethink the Left Bank.
What guidebooks say: The Left Bank epitomizes Parisian charm.
Emily's tip: The Left Bank lacks luster.
Besides gems like La Cave des Papilles, the Le Café de la Nouvelle Mairie, and obligatory tourist sites like Jardin du Luxembourg, the Left Bank can often feel overly expensive and sometimes even a little kitsch. "Postcard Paris," as some call it.
9. Pick up a culinary souvenir.
What guidebooks say: For cooking supplies, you have to go to A. Simon or E. Dehillerin.
Emily's tip: Explore a little!
The city is full of excellent places for anyone in search of a culinary souvenir. The classic stores are A. Simon or E. Dehillerin, but newcomers like La Trésorie are certainly worth a visit too.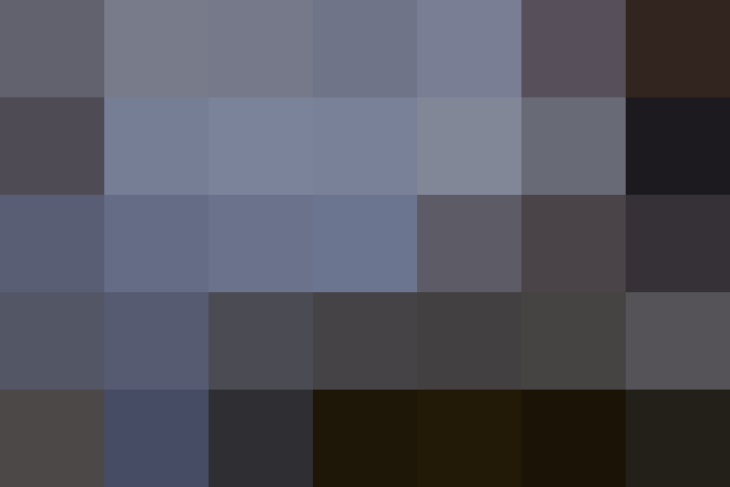 What guidebooks say: When in Paris, do what the locals do.
Emily's tip: Define "do" and "local."
"Locals" might not be born-and-bred Parisians. After all, this is a cosmopolitan city with people from all over the world, and that's what makes it great. And sometimes our idea of "local" in Paris is more influenced by its international reputation than by what's actually happening on the ground. The mix of people is constantly influencing the city with ideas and experiences from elsewhere, and taking advantage of those things is as much "Parisian" as anything else. A great dish doesn't have to consist of French cuisine, and the perfect cafe experience might just not be at Cafe de Flore. What do locals do and where do they go? Don't be afraid to ask.
Contrary to its reputation, as long as you are polite, Paris is overall a welcoming place, particularly thanks to the generation who has traveled elsewhere and loves speaking English whenever they can. Parisians are happy to help, so ask them what they like to do.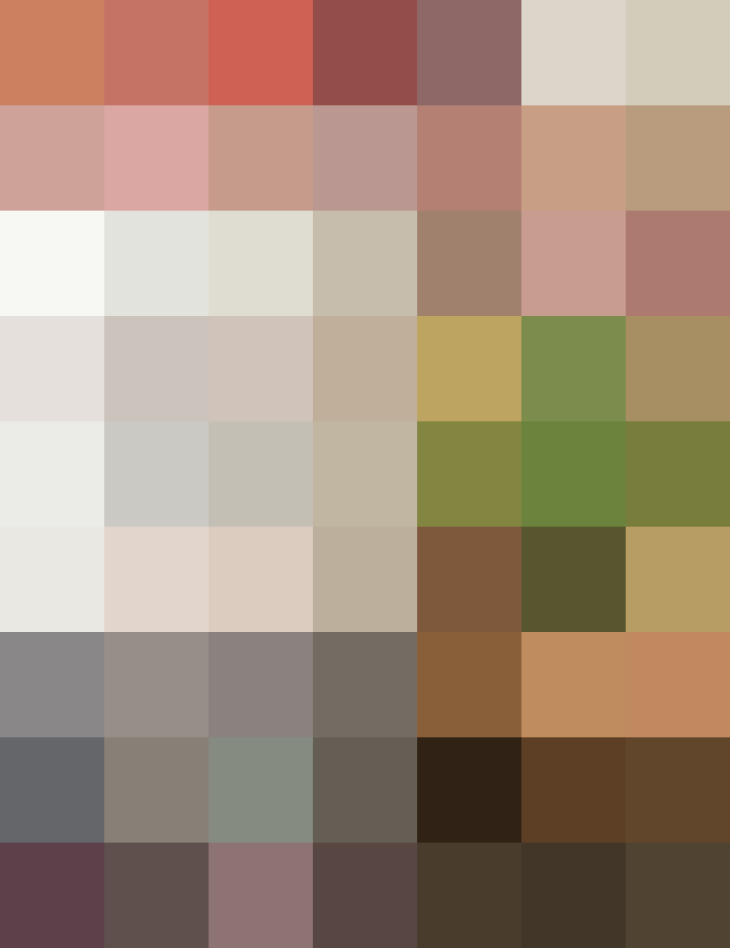 We support our readers with carefully chosen product recommendations to improve life at home. You support us through our independently chosen links, many of which earn us a commission.
Published: Sep 10, 2015