5 Mistakes to Avoid When Packing & Shipping Cookies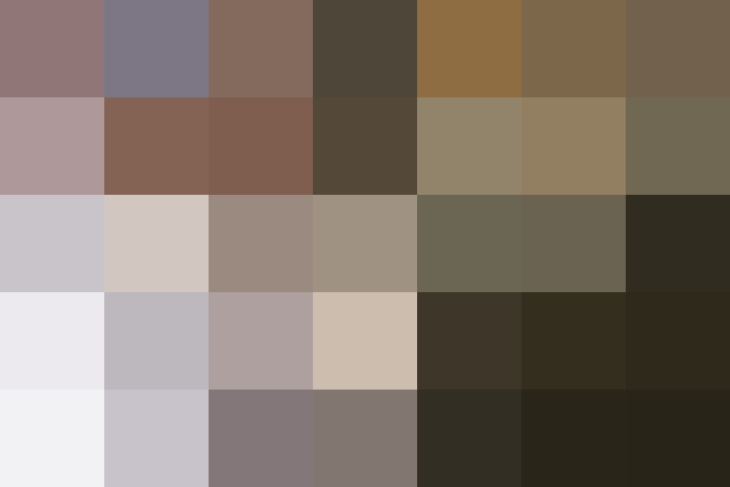 I have made a thousand and one mistakes when shipping just-baked cookie gifts to family and friends. Before I started doing it professionally, I typically baked what I loved (because of course!) and shipped it all dolled up with bows, gift-wrap, and more bows.

Nowadays, I'm anti-bow (they just get messed up in transit, and longer lengths of ribbon are easier to reuse) and I've learned a bunch of other tips and tricks, too. Keep reading for the five mistakes everyone makes at some point – I know I did! – and how to keep your cookies perfect and pristine until opened, devoured, and loved.
1. Packing cookies immediately after they come out of the oven.
I know there are a couple of you thinking, But what if they're mostly cool and just a little warm? Absolutely not!
While I can totally relate to the need to save time in your busy holiday schedule by just getting on with the packing and shipping to make the last mail pick-up, shipping warm cookies to the ones you love is a bad idea. That's because cookies that haven't properly cooled down to room temperature can create a layer of condensation in your bags and boxes. This may change their texture — bye-bye, chewy! Bye-bye crispy! — or, worse, cause bacteria growth.
Do everyone a favor and wait … hours … until the cookies are as cool as the air around you. Your happy and healthy recipient will thank you.
2. Packing cookies in anything but an airtight container.
Believe me, I have a wall of shelves filled with craft-style boxes, vintage tins, and every kind of chic gift basket to hold all my baked holiday gifts. But I do not ship homemade cookies in those containers when the gift needs to make it across the country — or even to the next state.
Decorated boxes are beautiful, but an airtight container will keep cookies fresh as long as possible, which is always important, but especially so during the holiday postal season. You see, the U.S. postal service and every other shipping company will do their very best to make sure packages arrive on time, but delays happen. Perhaps there's a snowstorm or a broken-down vehicle? Whatever the case, an airtight container will go a long way to ensure that first bite on the other end is moist and chewy.
3. Not using enough padding in your cookie package.
Cookies seem to be a solid kind of food, and they can certainly spend time rustling around in a backpack on the way to school — broken cookies never deterred this kid! — but cookies need a little support when traveling via the mail. Pack them snugly, using two boxes (a cookie-filled box in a shipping box) and lots of packing material like shredded newspaper, bubble wrap, or craft paper.
I also suggest packing the cookies in bags, one or two at a time, before placing them in their (airtight) cookie box. The bag provides padding and keeps the gift box crumb-free. I am sure you didn't skimp on the butter or sugar in your gorgeous cookie creations, so don't skimp on the padding to get them to your recipient safely!
4. Shipping delicate cookies.
When choosing cookies for my snail-mail gifts, not all are created equal, and it's best to avoid ones that are likely to break during transit. Anything flakey and fragile, like macarons, lacey Florentine cookies (my favorite), or cream-filled sandwich cookies, probably won't arrive flawless, no matter what how well they're wrapped. Save the delicate cookies for your next-door neighbor and opt instead for sugar cookies, gingerbread cookies, chocolate chip cookies, or sturdy bar and biscotti cookies.
5. Choosing a shipping method that takes a week or longer.
Most cookie recipes last about a week; sometimes up to two weeks. The point is, you don't want them to arrive just as they're reaching their best-by date, so don't ship them via parcel post or any other method that will have your cookies in transit for a week or longer.
Instead, ship using USPS priority mail (which generally takes only two to three days in transit) or UPS ground (which often arrives the next day in some regions, or up to five days if shipping across the country). You want to give your recipient a fighting chance to enjoy every last delicious bite, right?
All of this said, if a cookie or two breaks in the post, let it go and, as Julia Child says, never apologize. You may cringe over a broken cookie, but your recipient will get over it because they're holding a box of homemade cookies! And, I don't mind either. In fact, every type of broken cookie is accepted and relished at my home so if you need my address, keep me posted.
Published: Dec 6, 2016