Recipe: Vegetarian Root Vegetable Pot Pie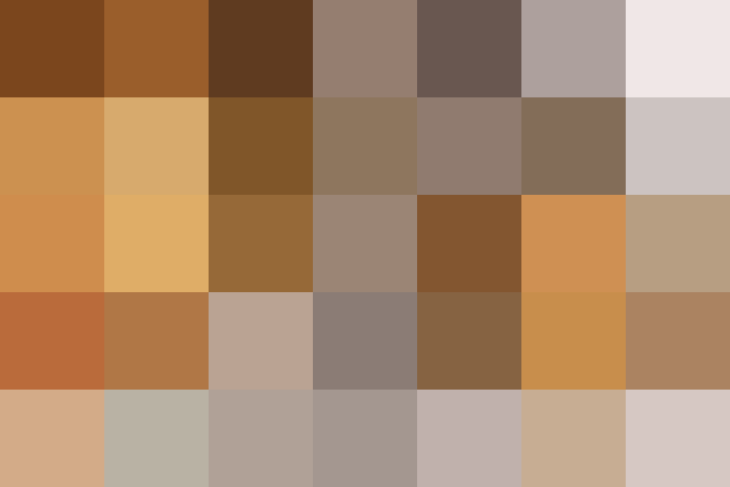 Vegetarians are often limited to side dishes at holiday soirées — not with this dinner pie. Root vegetables make a celebratory and seasonal filling for a vegetarian main dish, and in this case, they are dressed up with a showy puff pastry on top.
A Vegetarian Main Dish for the Holiday Season
In this pot pie, the savory vegetables are highlighted by the sweet complexity of caramelized onions, shallots, and garlic. Enrobed in a sauce brimming with wine and dotted with plentiful amounts of the holiday's classic herbs, like sage and thyme, this is a dish so welcoming and satisfying that you might find yourself serving it even when you have no vegetarians at the table.
Here are a few tips to making this special seasonal pot pie.
The filling can be made in advance: You can make the entire filling up to two days in advance. Keep it refrigerated and covered well, and be sure to reheat it before putting it into your casserole dish and topping it with puff pastry. If you don't have time to make the whole filling in advance, you can make the caramelized onion, shallot, and garlic mixture up to two days in advance and refrigerate it, covered. Simply add it to the filling before baking.
Size and shape matter: Root vegetables do not cook as quickly as other vegetables, so this recipe has a solution built in. The vegetables are cut the same size and precooked, and the casserole dish is conservatively filled. If you end up with some leftover vegetables beyond the cup amounts given in the ingredient list, don't be tempted; save them for another recipe.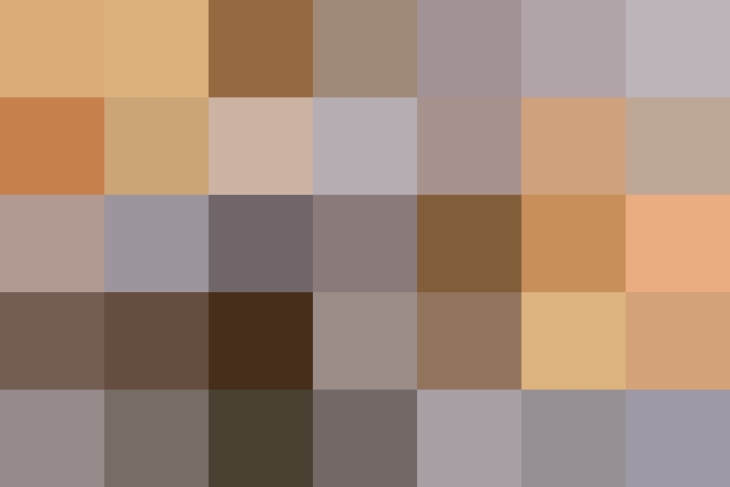 I was a vegan for six years out of my several vegetarian decades, and now not only is my youngest daughter a vegan, but I routinely serve vegans and dairy-free friends and clients, too. This recipe is easy to make vegan with three changes.
Dairy-free puff pastry: Use a dairy-free puff pastry. Pepperidge Farm frozen puffed pastry sheets are vegan.
Olive oil roux: Substitute more olive oil for the butter to make the roux.
Cashew milk egg wash: Substitute cashew milk for the heavy cream and paint the puff pastry with a brushing of cashew milk instead of an egg wash.
Root Vegetable Dinner Pie
Serves8 to 10
Ingredients
For the filling:
5

tablespoons

olive oil

3

pounds

sweet onions (about 3 large), such as Vidalia or Walla Walla, peeled and thinly sliced or chopped

8

ounces

shallots (7 to 8 small), peeled, trimmed, and thinly sliced

4

teaspoons

kosher salt, divided

1

teaspoon

freshly ground black or white pepper, divided

12

cloves

garlic, peeled and thinly sliced

1 3/4

sticks

(14 tablespoons) unsalted butter

1/2

cup

plus 2 tablespoons all-purpose flour, plus more for dusting

1

tablespoon

ground mustard

1

cup

dry white wine or dry white vermouth

1

cup

low-sodium vegetable broth

1

cup

heavy cream

12

ounces

small to medium parsnips, peeled and cut into 1-inch pieces

1

medium celery root (about 12 ounces) or 2 to 3 small turnips, peeled and cut into 1/2-inch pieces

10

ounces

mixed small red, russet, and Yukon gold potatoes, cut into 1/2-inch pieces

4

ounces

carrots (about 3), peeled and cut into 1/2-inch pieces

1

(5.2-ounce) package cooked chestnuts, shelled and coarsely chopped (scant 1 cup)

1

small bunch fresh sage, leaves finely chopped (about 3/4 cup)

1

small bunch fresh thyme, leaves finely chopped (about 3 tablespoons)

1/2

small bunch fresh flat-leaf parsley, leaves finely chopped (about 3 tablespoons)

6 to 8

scrapes on a grater from a whole nutmeg

2

teaspoons

soy sauce or vegan Worcestershire sauce
For baking:
Cooking spray

1

large egg yolk

1

teaspoon

water

14 to 16

ounces

frozen puff pastry, thawed in the refrigerator
Instructions
Make the filling:
Heat the oil in a deep, wide 4-quart saucepan or pot over medium-high heat until shimmering. Add the onions and shallots, 1 teaspoon of the salt, and 1/2 teaspoon of the pepper. Cook, stirring occasionally, until the onions become translucent and begin to brown on the edges, 5 to 7 minutes.

Reduce the heat to low (the lowest your stovetop will go), add the garlic, and cook, stirring occasionally, until the onions, shallots, and garlic are completely softened and caramel-brown in color, 30 to 40 minutes. Transfer to a bowl and set aside. Reserve the pan.

Add the butter to the pan over medium-high heat and cook until melted and just beginning to foam. Add the flour and mustard, whisk to combine, and cook until golden-blonde in color, about 2 minutes. (You want this mixture, called a roux, to be a tight, sandy mixture; not liquidy.)

Add the wine and whisk to combine. Add the broth and cream and whisk until fully combined and smooth. Continue whisking just until the mixture begins to thicken, 2 to 3 minutes. Reduce the heat to low.

Add the parsnips, celery root or turnips, potatoes, carrots, chestnuts, sage, thyme, parsley, nutmeg, soy sauce, remaining 3 teaspoons salt, remaining 1/2 teaspoon pepper, and reserved onion mixture, and stir to combine. Lower the heat to a simmer, cover, and cook until the vegetables are tender-crisp, stirring occasionally, 20 to 25 minutes.
Bake the pie:
When you are ready to bake the pie, arrange a rack in the middle of the oven and heat to 400°F. Coat a 3-quart baking dish (oval preferred, but a 9x13-inch baking dish will also work), with cooking spray. Add the hot filling, spread into an even layer, and set aside.

Make an egg wash by combining the egg and water in a small bowl or cup and whisking well; set aside.

Dust a work surface lightly with flour and place the puff pastry on it. With a rolling pin, roll it out to be 1 inch wider and 1 inch longer than your baking dish. Working as quickly as you can, transfer the puff pastry over the top of the filling. Brush liberally with the egg wash.

Bake until the puff pastry is a deep burnished brown and puffed, 12 to 16 minutes. Serve immediately.
Recipe Notes
Defrosting puff pastry: Puff pastry defrosting instructions vary quite a bit from company to company. The goal is to keep it as cold as possible until you use it so the fat inside stays chilled and the dough puffs. For this recipe, defrost it in the refrigerator and leave it in there until you are ready to top the pie.
Make ahead: The onion, garlic, and shallot mixture can be made in advance, covered, and refrigerated for up to 2 days. Alternatively, the entire filling can be made in advance and refrigerated, covered, for up to 2 days. Reheat before using.
Storage: The puff pastry on the pot pie is really only delicious the day it's been baked. It gets quite soggy, so if you are lucky enough to have any leftovers, you can discard the puff pastry if you like, and scoop out the filling, cover, and refrigerate it. Enjoy it over pasta, rice, couscous, or any simply cooked whole grain for a second-day meal.
We support our readers with carefully chosen product recommendations to improve life at home. You support us through our independently chosen links, many of which earn us a commission.
Published: Nov 6, 2016