Snacks, Bites & Delicious Nibbles: 15 Fabulous Appetizers
Apparently there is a big game on tonight — are you tuning in? Whether you're a basketball fan or not — or even into sports (or not) — we think that we can all still agree on snacks. Regardless of who you root for, party bites, nibbles, and appetizers are very important. We love little nibbles for starting off an evening, from spicy nuts to bacon-wrapped potato bites. Sometimes we even make a few extra and call it dinner (sweet potato and arugula flatbread is a very good candidate for this kind of snack-y meal). Here are 15 of our favorite small bites, crowd-pleasing dips, and nibbles that can double as dinner!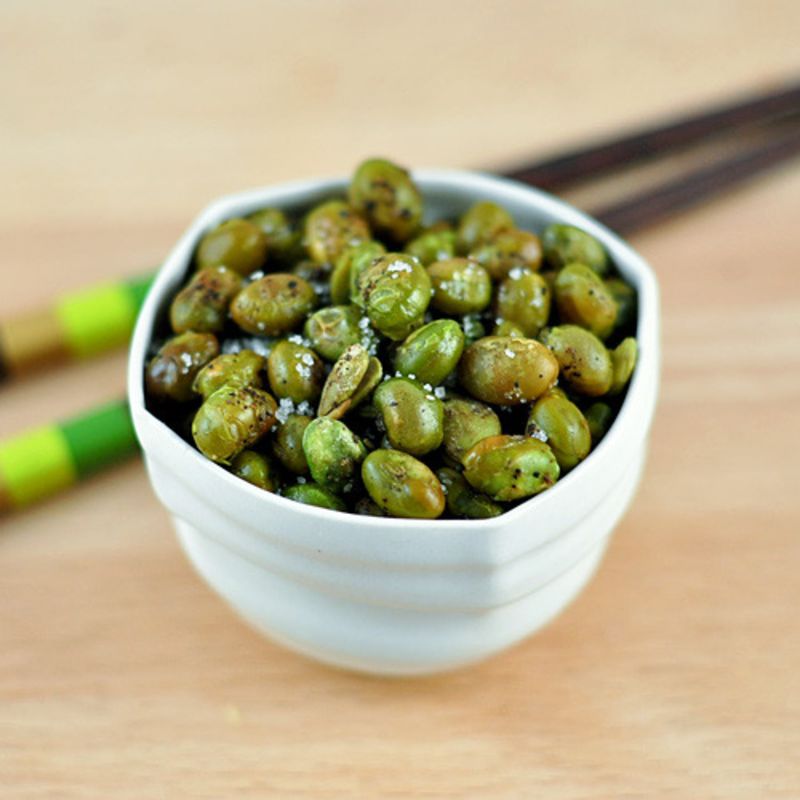 LITTLE BITES
• 1 Roasted Edamame with Sea Salt and Cracked Pepper - Simple, crunchy, toasty.
• 2 Bacon-Wrapped Potato Bites with Spicy Sour Cream Dipping Sauce - Utterly irresistible.
• 3 Roasted Curried Chickpeas with Rosemary and Thyme - Addictively good!
• 4 Stuffed Sweet Piquante Peppers - Little pepper poppers with cheese.
• 5 Ina Garten's Chipotle and Rosemary Spiced Nuts - Deliciously salty, sweet, and spicy all at once.
• 6 Cool Shrimp and Cucumber Crackers - A cool and crisp snack for spring.
• 7 Smoky Deviled Eggs with Greek Yogurt - Deviled eggs that pack a punch.
DIPS
• 8 Beer and Cheddar Dip - A classic game day dip.
• 9 Smoky Corn and Jalapeno Dip - Smoky, creamy, and spicy.
• 10 Santiago Salsa (Beans and Rice Dip) - Hearty beans and rice to top your chips.
ALMOST DINNER
• 11 Sweet Potato, Ricotta, and Arugula Flatbread - Yummy flatbread with a fresh twist.
• 12 Prosciutto-Wrapped Arugula - Easy and elegant.
• 13 Tomato and Mozzarella Skewers with Basil Oil - Like a salad on a stick.
• 14 Radish, Boursin, and Chive Tartines - A fresh open-faced sandwich.
• 15 Lemon-Thyme Bruschetta - One more variation on the elegant open-faced sandwich — almost hearty enough for a meal.
What are your favorite snacks, nibbles, and appetizers for a party or pre-dinner snack?
(Images: See linked recipes for full image credits)