A New Player at the Condiment Table: Chipotle Mayonnaise from Sir Kensington's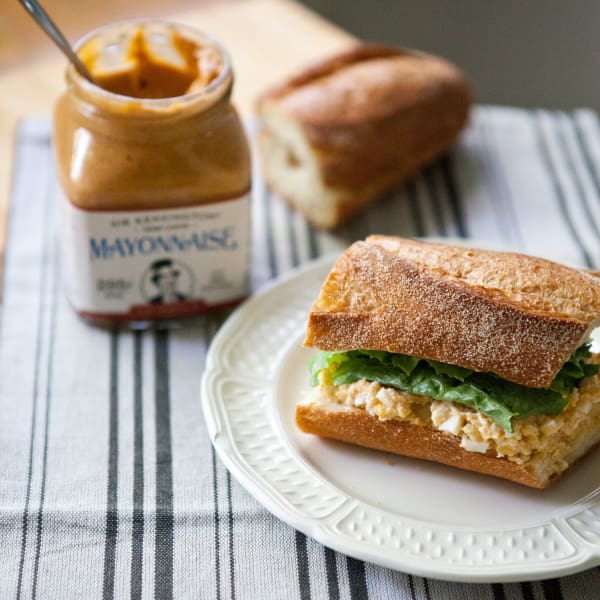 'Tis the season for mayonnaise. The trusty jar finds its way onto kitchen counters to help with potato salad pursuits, chicken and egg salad sandwiches, and run-of-the-mill condiment needs. And while we all likely have our favorite brand of mayonnaise, the field has changed a great deal: meet zesty, complex chipotle mayonnaise.
I first got to know Sir Kensington products through their line of awesome ketchup, so I was pleased to hear that they were branching out. And then I learned that the branching out was with a few jars of specialty mayonnaise, and I was stumped: out of all the interesting condiments out there, why mayonnaise? There are standard brands with big name recognition that have been around forever that we've all come to trust. Why mess with that?
I soon learned that Sir Kensington mayonnaise is nothing like those brands. In fact, Sir Kensington's version is the first non-GMO certified mayonnaise in the country and relies on cage-free eggs and sunflower oil in their signature blend. The chipotle flavor amps up their classic version with chipotle peppers in a garlicky tomato adobo. It's a vibrant rusty orange, and is not too spicy — it's more complex and zesty, perfect for a summer vegetable dip, fish tacos, or (as I've learned this week) egg salad sandwiches. In fact, I really don't think we'll make our egg salad with plain mayonnaise ever again!
(Images: Megan Gordon)
Apartment Therapy Media makes every effort to test and review products fairly and transparently. The views expressed in this review are the personal views of the reviewer and this particular product review was not sponsored or paid for in any way by the manufacturer or an agent working on their behalf. However, the manufacturer did send the product for review purposes.