You Might Be Able to Order Your IKEA Goodies from Amazon in 2018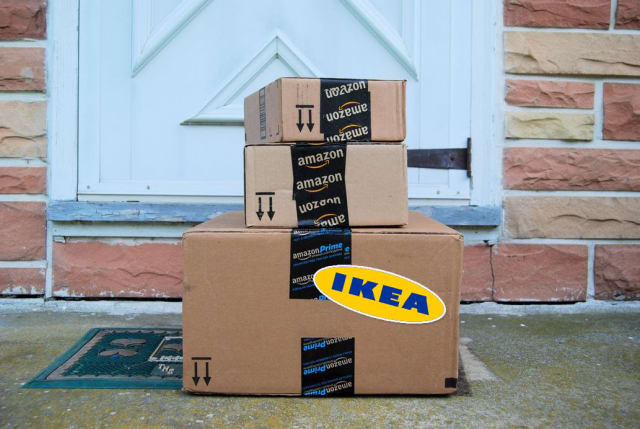 (Image credit: Composite: Tara Bellucci; Image: Julie Clopper/Shutterstock)
The best parts of IKEA are the prices, the look of many of the pieces, and all the amazing "hacks" there are online to make your inexpensive furniture look ultra chic (I'm looking at you, RÅSKOG cart).
The worst part is everything else. You know what I'm talking about — the schlepping, the searching, the lengthy checkout lines, the loading of the furniture, then getting home and building an entire bedroom using only an allen key and sheer will.
Although the building part won't change, everything else could get a lot easier starting in 2018. Reuters is reporting that IKEA will start selling products on third-party websites like — wait for it — Amazon.
Although a partnership with Amazon has not been confirmed, Reuters says AliBaba and Amazon are likely third-party vendors.
In an interview IKEA Group Chief Executive Torbjorn Loof says IKEA plans to start testing sales through third-party vendors in 2018. Additionally, he says, "we will test and pilot, to see 'what does this mean, what does digital shopping look like in future, and what do digital shopping centers mean?'"
The idea of getting furniture and home goods delivered right to your door with your Amazon Prime membership is just too good to not happen. Imagine being able to order those inexpensive IKEA wine glasses with the click of a button instead of going to the actual store. Or being able to order those delicious, salty sweet cookies for a party that you're throwing. It sounds too good to be true, but it isn't.
Now if only they'd get those Swedish meatballs on Postmates, we'd be set.