The One Thing You Should Always Do Before Recycling Anything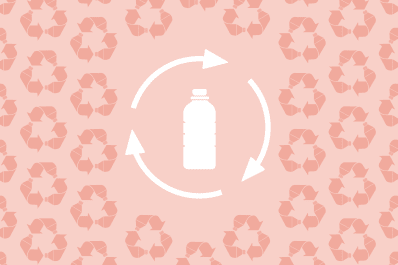 (Image credit: Victor Brave/Alex Murphy/Shutterstock)
Recycling has come a long way in the last decade. It used to be that you could basically only recycle cardboard and aluminum cans — but not, say, cartons made from laminated paper or aluminum foil. Fortunately, technology has improved and people have created a market for items made from recycled materials, so these days we can recycle more and more things.
But there's one thing that hasn't changed from the dawn of recycling: You must, must wash out your containers before you put them in the recycling bin.
It's a pain in the butt, I agree. Many a time I've looked at that mostly empty pasta sauce jar and thought … eh, do I really have to? The answer is yes.
Here's the deal: When the recycling truck picks up your stuff, it's brought to a big warehouse where the materials are sorted. Each company has different capabilities in terms of what they can take and how they can process it. But one thing that's across-the-board tricky is cleaning the recyclable material before it's processed. If there's a teeny bit of food debris in the system, the recycling center can handle it. But if you're leaving chunks of caked-on food, you can literally gunk up the works. In some places, if there's one "contaminated" item in a bin of recyclables, the whole lot will go to a landfill instead. That's terrible!
Always rinse out your containers before you recycle.
Your recyclables don't have to be squeaky-clean (check with your local recycling center for their exact requirements), but we all have to do our part. Scrape leftover food in the trash can and, at the very least, use super-hot water to rinse out containers before you chuck 'em.
Kitchn supports our readers with carefully chosen product recommendations to improve life at home. You support us through our independently chosen links, many of which earn us a commission.