Would You Use a String of Lights as Your Main Kitchen Table Light Source?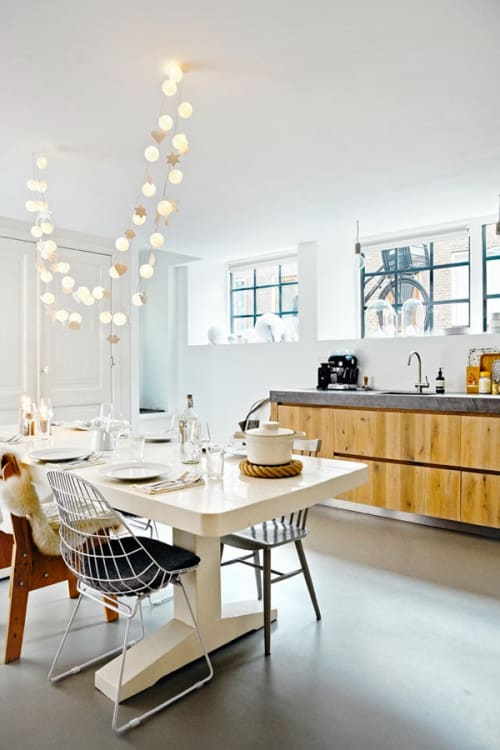 Up for discussion today: globe string lights hung over the kitchen table and used as a primary light source. What do you think of this idea?
I'll go on record saying that I actually kind of love it. I'm no stranger to using globe string lights over the table for special occasions, but for everyday? I hadn't really considered it, but I think it's pretty and festive in this photo. (You can see there's a star garland strung with the light as well.) It's both relaxed and kind of fancy-looking; the deep loop makes it seem almost sculptural.
So, what do you think? Would you try this out?