Wine Word: Tannin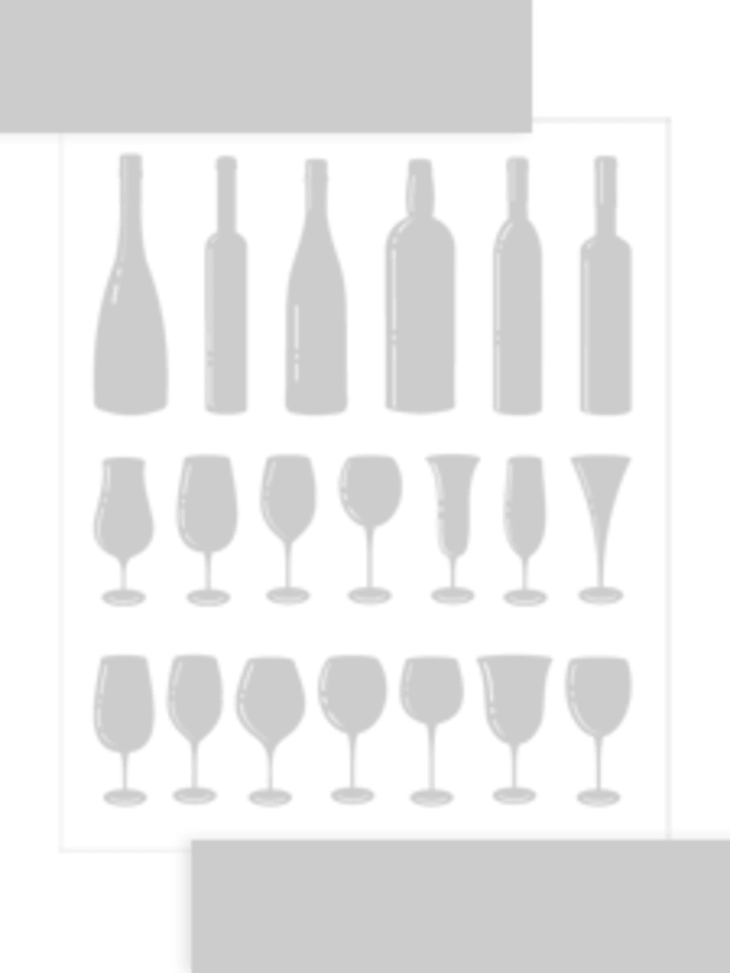 I am sure most of you have heard someone describe a wine as tannic. What exactly does this mean? What does tannin feel and taste like? Well, if you have ever had a cup of very strong black tea then you have definitely tasted tannin.
Tannin in wine is a textural sensation. Something we feel rather than taste. Tannin gives a wine form and grip. It is a structural element that helps frame a wine.
All grapes contain tannin. Some have more and some have less. Tannin resides in the skin, seeds and stems. White wines, in general, have no to low tannin, because for the most part, they are fermented off the skins. In contrast, red wines are fermented on the skins, during which time, both color and tannin are extracted.
I think about tannin in wine from a number of angles. Firstly the amount of tannin, secondly the ripeness of the tannin, and finally the textural feel of the tannin.
Grape Variety
Black grapes such as Cabernet Sauvignon, Syrah, Merlot and the Italian grape variety Nebbiolo (think Barolo) have lots of tannin. In contrast, grapes such as Gamay and Barbera have notably less tannins, with Pinot Noir, Tempranillo and Sangiovese falling somewhere in between.
Ripeness
Tannin ripeness is really important. Unripe tannins give a green, stalky taste to a wine. In poorer vintages, winemakers have to be extra careful and gentle during fermentation to ensure they do not extract any unripe tannin.
Texture and Mouthfeel
Finally to the texture. This is where most adjectives are used to describe tannins. Plush, silky, supple, firm, chunky, grippy or even astringent are common descriptors. Because it is a textural sensation I associate many tannin sensations to the feel of fabrics – such as cotton, suede, silk or satin etc..
The ultimate mouthfeel of the tannin in a wine is a result of a combination of things. Firstly, the grape variety, but also ripeness, terroir and winemaking. Merlot will always have more plush, velour-like tannins than Cabernet Sauvignon (firm, tight and fine-grained). Italian wines and grape varieties are known for their grippy tannins regardless of variety. Even an Italian Merlot will have a grip, unheard of in a California Merlot. In contrast the tannins in most Australian wines are very supple, smooth and very ripe.
Tannins Resolve as a Wine Ages.
Tannins change in a wine as the wine ages. Wines are at their most tannic when young. As a wine ages, the tannins interact with other compounds in the wine, integrating, resolving and softening out. The sediment in a bottle of older wine (especially older vintage port) is actually the tannins which have precipitated out during the ageing process.
Wood or Oak Tannins
To confuse matters more, some of the tannin in an oak-aged wine come from the oak barrel. During ageing wood tannins as well as other compounds and flavors leach into the wine from the barrel, adding structure and complexity.
Mary Gorman-McAdams, MW (Master of Wine), is a New York based wine educator, freelance writer and consultant.
Published: Feb 13, 2012