Why I'll Never KonMari My Cookbook Collection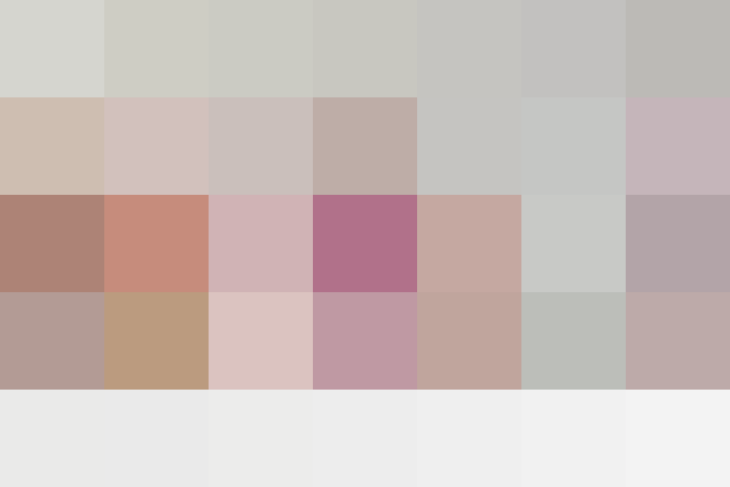 It slides in the shelf sideways, due to its tall picture-book shape, but even from this reduced position, My Learn to Cook Book holds its own among the more usual suspects. Inscribed "Maria, from Grandpa & Grandma Speidel, Merry Christmas, 1969," this Big Golden Book (as opposed to Little Golden Books like The Pokey Puppy) was my very first cookbook.
I had just turned 8 and was thrilled as I turned the pages describing wonders like baked Alaska and kebabs, which oddly called for three different types of meat. Today, smudges on the pages for baked bananas and chocolate mousse bear witness to my lifelong sweet tooth.
I mainly concentrated on the easily achieved lemon fizz, aka homemade sparkling lemonade, an exotic treat in the days before San Pellegrino's Limonatas were at every Trader Joe's. Reaming the lemons, adding the sugar, and mixing it all up was infinitely more satisfying than my other "cooking," which consisted of huddling in the bathroom, using a Q-tip to muddle baby powder and water on a doll's dish.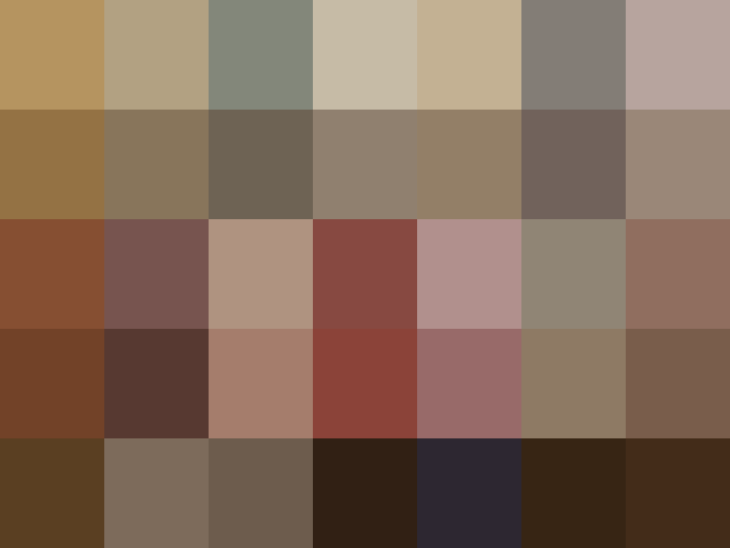 Apparently, even Japanese tidying guru Marie Kondo would approve of my save. In her mega-bestseller, The Life Changing Magic of Tidying Up, she recommends keeping sentimental favorites like this in a "Personal Book Hall of Fame." Of course, Kondo's personal Personal Hall of Fame contains one single copy of Alice in Wonderland.
In her follow-up de-cluttering manual, Spark Joy, Kondo softens, generously allowing for properly stored book collections — although she is confident that "as you continue to tidying, you will hone your sensitivity to joy" and start chucking books out. (Also, her husband does all the cooking.)
As of today, My Learn to Cook Book has 60-ish friends keeping it company. I see my collection as robust without leaning too close to hoarding — considering that I love to cook and my house (and kitchen) are both small. With the exception of a few duds I've chucked out along the way (sorry, weird Williams-Sonoma stir-fry book) to answer Kondo's central question, Yes, yes, yes! All these books bring me joy. There is joy in the fun of looking back and joy in the fantasy of looking forward to dishes and techniques I have yet to master.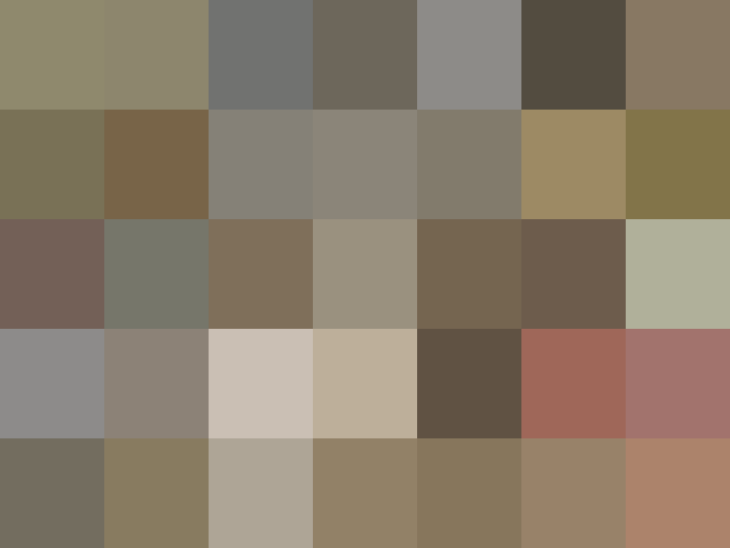 To answer Kondo's central question: Yes, yes, yes! All these books bring me joy!
Take Bake Bread, another childhood holdover. It's actually more pamphlet than book. I may have ordered it from the Weekly Reader book club at school. It has a killer recipe for date nut bread. Pouring hot water over the dates to soften them felt like a science project. Looking at it now, I remember very specifically the dreamy little girl with braids living in a pre-digital world in small-town Massachusetts, stomping through the woods with my brothers, reading alone in my room, and leaving a trail of superfine sugar (an ingredient in lemon fizz) through the kitchen.
I learned the kitchen basics from my parents, native Ohioans of German and Irish stock. They raised me and my two brothers on the plain food of their youth. We cooked from scratch — heavy on pork roasts, low on seasonings. (My father claimed a garlic allergy.)
My more adventurous cooking started after college, when I was working at small newspapers and waitressing at night in a Boston restaurant, where I first tasted pesto. It was a revelation, and I felt the deep need to make it from scratch. Enter: Marie Simmons's practical 365 Ways to Cook Pasta, and my first appliance, a tiny food processor called "The Mouli Electric Mincer" in which to whirl the basil leaves and pine nuts.
When I moved to Manhattan to work at a magazine, my palate and cookbook collection expanded exponentially. A friend, a native New Yorker, had me over to her younger sister's apartment. The sister stood at her tiny apartment stove. Simultaneously, she stirred up "the pasta with the stinky cheese," which was tortellini with gorgonzola cream sauce from The Silver Palate Cookbook, and discussed her much-older professor boyfriend with a cholesterol problem. I bought myself a copy soon after.
It was 20 years old at the time, but new to me and brimming with the kind of modern dishes someone whose acquaintances were dating professors should know about. Someday soon, I would be serving up chicken Marbella for hoards of the friends I still needed to make. I couldn't reverse-engineer my life to gain the worldliness of my friend and her sister, but I could inhale The Silver Palate Cookbook like a novel.
All my cookbooks tell me stories like this.
From My Mother's Kitchen by food writer Mimi Sheraton was an afterthought I picked up off the giveaway table at work (where staffers would toss unwanted books sent by publishers hungry for publicity), but Sheraton's broiled paprika and garlic chicken won the heart and stomach of the boyfriend who became my husband.
I've reached for Marcella Hazan's Essentials of Classic Italian Cooking so often I know some recipes by heart. In my house, tomato sauce with olive oil and chopped vegetables is known as "the regular." It's really good with whole-wheat penne. Even though I've owned her book for years, I still haven't made pasta from scratch.
She stirred up "the pasta with the stinky cheese," which was tortellini with gorgonzola cream sauce from The Silver Palate Cookbook, and discussed her much-older professor boyfriend with a cholesterol problem. I bought myself a copy soon after.
My reward for hours spent scanning the shelves at The Strand, New York's famous used bookstore? A pristine circa-1970 copy of Julia Child's Mastering the Art of French Cooking. There was a recipe for quiche scrawled on bridge score sheets folded into the pages. The address for the posh caterer Glorious Foods was written on the fly leaf, with the note "seedless grapes wrapped in cream cheese rolled in nut." I pictured its former owner as an Upper East Side social climber with lacquered hair and no desire to cook.
The first really fancy restaurant my husband and I splurged on was the Union Square Cafe. Eventually, I got their cookbook, and the stuffed chicken breast with herbed goat cheese became my go-to party dish. After we moved cross-country to Los Angeles, I served it at our son's first birthday party. It made our strange apartment in West Hollywood seem more like home.
And every Christmas and most Easters, I haul the mandoline off a high shelf and slice potatoes for their creamy potato-Gruyère gratin to accompany whatever piece of meat is roasting. "We should have this more often," my West Coast-born daughter said one Christmas. The three cups of heavy cream and half a pound of cheese inside get it reserved for special occasions.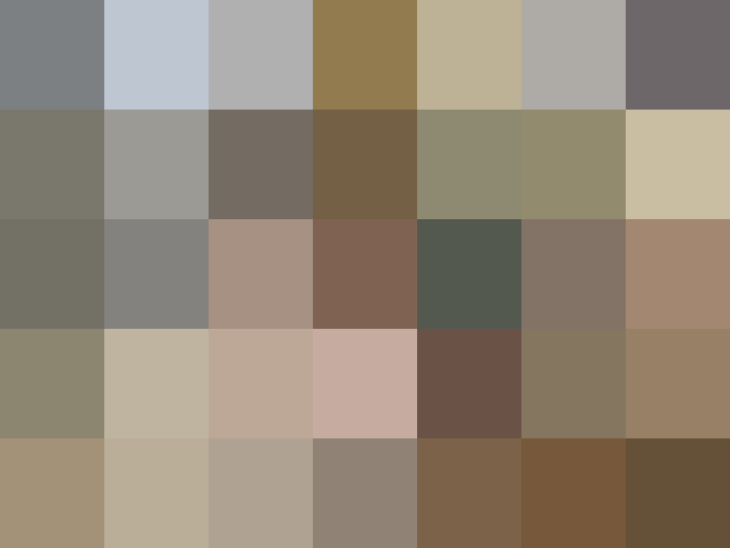 Two yellowed and slender paperbacks, Laurie Colwin's Home Cooking and More Home Cooking were like advice from the big sister I never had. Clotilde Dusoulier's food blog, Chocolate & Zucchini, was the first I really fell for. I snapped up her first book the minute it came out. I've opened it to the recipe for paté brisée so many times, the page fell out.
On a day-to-day basis, Mark Bittman's How to Cook Everything is my everything. There are notes in the margins — I write in all my books — and extra recipes taped on the end pages.
Tattered and splattered, my cookbooks are like the diary I've never successfully kept. More than that, they've been my steady teachers in the kitchen. Along the way, I became a cook, of which I am inordinately proud.
Of course, there is always a way to wedge one more on the shelf.
Your turn: Tell us about your cookbook collection. Is it big, little, in between? Does it spark joy? Does it tell the story of your life?
We support our readers with carefully chosen product recommendations to improve life at home. You support us through our independently chosen links, many of which earn us a commission.
Published: Apr 26, 2017