Why I Make a Million Side Dishes for My Tiny Thanksgiving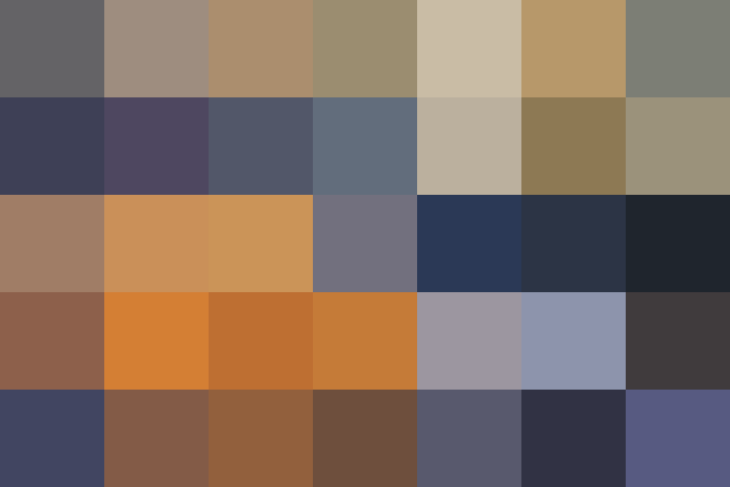 If you saw my family's Thanksgiving grocery haul, you'd be within reason to guess that we were having some 15 or 20 people over to feast — but the reality? More like five.
I don't have much in the way of extended family members, so our Turkey Day is usually just my brother, my parents, myself, and my husband (who graciously agrees to ditch his large family so that my family doesn't have to eat alone).
We've started a fun tradition: For the past seven years, I send my mom the menu and the grocery list. She's tasked with doing the shopping and I do all of the cooking (except my dad grills the bird outside). This way, when I get to my parents' house on Wednesday, everything is there and I can get started.
Every year she winces when she gets my list. There are always a few old classics: my stuffing recipe (which she threatens to cut by half when shopping), a vat of chipotle mashed potatoes (ditto), three kinds of vegetables, and more. Then, I like to throw in a few new things to try each year: monkey bread with mushrooms for an app, pomegranate and goat cheese phyllo cups, etc.
In one breath, she'll yell at me for making too many dishes, and in the next, she'll tell me she wants to try these new glazed carrots she saw online. Even my mother, the most logical person in the family, is torn on the Thanksgiving planning. She doesn't want to go overboard, but she also doesn't want to miss out on any of the delicious eating.
My reasons for wanting to go overboard are manyfold. For one, just because we happen to be a small family doesn't mean I don't want the traditional feast. I want the stuffing and the mashed potatoes and the biscuits! How could I even choose just one carb to make? What would I dunk my biscuits into if there are no mashed potatoes?
Plus, it's a rare treat to get all five of us under one roof at the same time — why not go all out? I see my brother a couple times a year and my parents a few more times, but as a fivesome, this is usually our best chance. I want to make the most of the time we have and make dishes that will create memories and make us think of each other when we're not together.
And then there are the leftovers. I make so much food, we divide the leftovers by three and we all get to take home enough food for days. I might even argue this is the biggest and best reason to go so overboard with the cooking. Put in all that effort at once and you get to keep eating and eating.
I know some of you might be appalled by now, but let me assure you — it's not nearly as gluttonous or wasteful as you think. In total, we probably make about a dozen dishes (a few short of a million). Not a morsel of food goes to waste and we also donate to local food banks during the holiday and a few other times during the year.
Warning, Mom: If our Thanksgiving is ever bigger than our standard party of five, I'll probably have to increase the menu accordingly.
Want to go overboard with me? Start with these festive recipes.
Published: Nov 4, 2016