Why I Love Summer: Fig Foraging in a Friend's Yard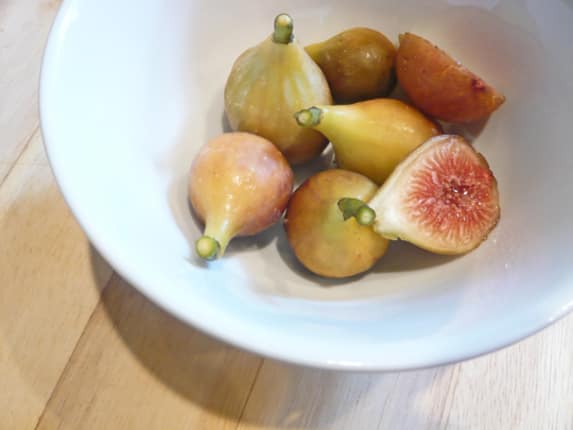 I've always meant to plant a fig tree. All the cool kids — at least around here — have them. Somehow, I never got around to it. Thank goodness for the kindness and figs of friends. I'm not the only one who enjoys the fruits of other people's labor; a local restaurant owner trades meals from his kitchen for backyard figs.

Rosso Trattoria's prosciutto con fichi wood-fired brick oven pizza is a local favorite. Chef owner Kristian Niemi supports local farmers and serves plenty of their goods in his restaurant. But for figs, he depends on amateurs, many of them unintentional farmers who just happened to move to a home with a fig tree or two. This time of year, Kristian offers gift certificates for Rosso in exchange for the figs he will use to make fig puree for the pizza, enough to make it to the next season.

Kristian has all the providers he needs. (They know a good deal when they see it, and they keep coming back for more, with more figs, of course.) But I wish I could still ride that gravy train. Master gardener Jenks Farmer (yes, that's his real name) promises fig trees aren't that hard to cultivate.
"I put figs in almost every garden I design, because they are handsome in the winter, lush in the summer and make great food. Light shade, full sun, in the ground or pots, you can even prune them against a wall in a narrow space. Put them near a house, deck or barn; they like their roots to be in a cool dry run. You can even root yourself a new fig tree in a bottle of water in the summer or by sticking an 8" stem right into the ground in winter."
That easy, huh? Next time I sneak into a green thumb's back yard to snag a few figs, I'll have to grab a stem, too!

Do you have any fruit trees in your yard? Could it really be as easy as Jenks says? Discuss.

(Image: Anne Postic)