Why I Love Summer: Evening Walks to the Dairy Bar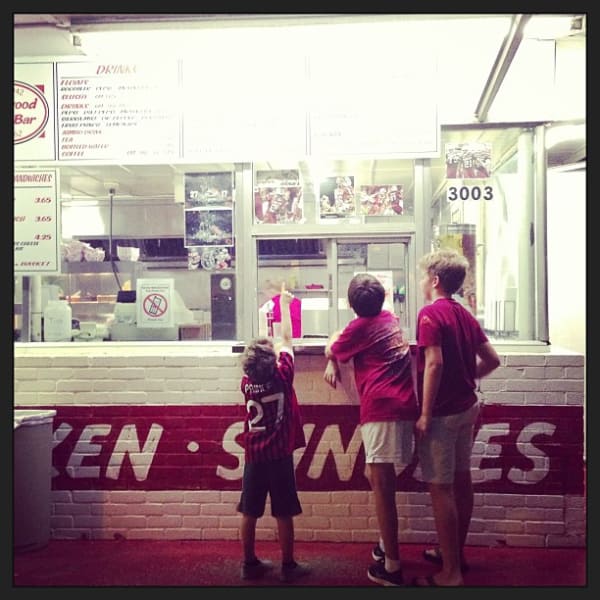 There's no better way to get kids to help with the dishes than the promise of a walk to the dairy bar after supper. With no looming early morning wake-up calls and no homework to be completed, my own evenings seem easier. The free time is a gift. What better way to spend it than on a walk through the neighborhood and a fresh peach milkshake?

The Rosewood Dairy Bar doesn't just feel old-fashioned; it is. Open since 1942, it's a neighborhood landmark. Not much has changed over the years. During the school year, you can see groups of middle schoolers enjoying cheeseburger baskets and chocolate dipped soft ice cream cones after class. On Saturdays, entire youth soccer teams tumble out of SUVs, lining up to order French fries and sodas. College kids head there for study breaks. When the kids are in school, a suburban housewife (ahem) might find herself taking the dog for a walk to the dairy bar, where she'll enjoy a Diet Pepsi and he'll look for dropped food under the covered picnic tables.
But summer time at the dairy bar is the best. A family walk, dog included, feels great on an uncharacteristically cool evening. The conversation is easy. The debate over chocolate vs. caramel dip is barely divisive. The dairy bar is just far enough from home to allow us to work up an appetite for dessert and the fresh peach milkshakes can't be beat.
What do you love about your neighborhood? How does your pace of life change in the summer?

(Images: Anne Postic)