Dark Milk Chocolate Is a Real Thing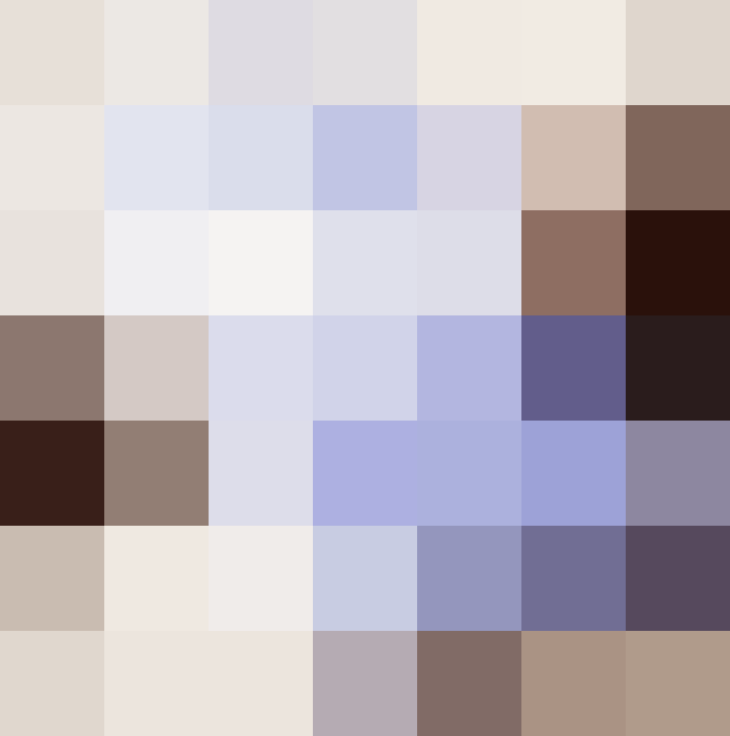 I have a confession: I love milk chocolate. It was my first love, and it's often my treat of choice — but as a writer specializing in chocolate, it's a fact I only whisper to close friends after making sure the room isn't bugged. Until now. It's time to come out.
For years milk chocolate has gotten the shaft. In fact, for years you weren't considered a serious chocoholic if you ate anything with milk in it. "I only eat dark chocolate," every snobby chocolate lover has said to me at some point. It's as if they think "dark" inherently means "good," and "milk" inherently means "inferior" — as in, "how can you disgrace the word 'chocolate' by eating that disgusting stuff?"
Of course, there is the whole health issue. Dark chocolate contains more antioxidants, polyphenols, and flavanols than many berries. But, when milk protein is introduced into the equation, our bodies aren't able to absorb these good-for-you compounds.
But the real problem has nothing to do with health — because, let's be honest, you're not really eating chocolate because it's beneficial for your health. As Fruition Chocolate's Bryan Graham puts it, "most milk chocolates are sickly sweet, with very little actual chocolate in them." Food historian and chocolate expert Alexandra Leaf agrees. "Most milk chocolate that the average person would be exposed to is low-quality, commercial, bad milk chocolate," she said.
But if it's made well, milk chocolate can taste great! If you start with quality cacao beans, treat them with care, and add quality sugar and milk powder, you can create a fantastic bar — one with as much or more depth of flavor than any dark chocolate. "Milk chocolate," expert Clay Gordon writes in Discover Chocolate, "is the white Zinfandel of the chocolate world: It doesn't get the respect it deserves."
But now all of that is changing because milk chocolate cool again. American bean-to-bar makers have started creating "dark milk" chocolate bars, and they are seriously delicious. But wait, let's back up a minute: Did I just blow your mind?
How can a chocolate be both dark and milk?
Good question. Technically, "dark chocolate" doesn't mean anything. It doesn't have a formal definition, according to the USDA. Instead it's actually part of the umbrella term "sweet chocolate," which can include up to 12 percent milk solids. Yes, dairy in dark chocolate!
These new "dark milk" bars generally contain a higher percentage of cacao than traditional milk bars — usually around 60 percent, compared with 30 percent. They generally taste milder and creamier than a purer dark chocolate bar, but with all the complexity.
Even the most diehard dark chocoholics are coming around, including my aunt. I recently gave my aunt and uncle two chocolate bars, one single-origin dark chocolate for her and one dark milk with fleur de sel for him. My aunt, who abhors the idea of milk in her after-dinner treat, somehow accidentally tried the dark milk bar. The verdict? She said it has changed her idea of what milk chocolate is.
Want to explore the dark milk side? Try a bar from one of these artisan makers.
Maker Bryan Graham offers two mouthwatering milk chocolates year-round: brown butter milk chocolate and dark milk with fleur de sel. He also offers two limited-release chocolates: the mind-blowing Marañon dark milk chocolate, and bourbon barrel-aged dark milk.
The signature dark milk bar from maker Alan McClure will woo you with its milky undertones, while still convincing you that it is indeed serious chocolate.
Once you try maker Shawn Askinosie's dark milk chocolate with fleur de sel, you will never go back. Also hit up the dark milk with goat's milk for a tangy treat.
Go for old-school milk made well with the California maker's "classic" bar and its higher-percentage "cacao bar," or taste a twist on the original with the "mokacchino" (milk chocolate with Blue Bottle coffee).
Choose one or both of Denise Castronovo's luscious milk offerings: a Sierra Nevada, Colombia dark milk and a Honduras dark milk with fleur de sel.
The health-focused chocolate company uses Ecuadorian beans in all of its bars, including its classic milk and playful strawberry milk varieties.
While the others on this list are all American, try a French-style chocolate (think more cocoa butter and a creamier mouthfeel) like Bonnat's Surabaya dark milk for a nice change of pace.
Published: Feb 12, 2016