The Real Reason Cops Are Always Eating Doughnuts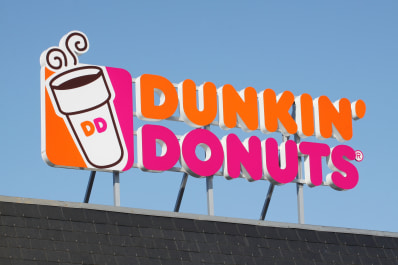 (Image credit: ricochet64/Shutterstock)
You're about to get a history lesson that involves doughnuts, and here's your first chance at extra credit: If you can think of a more appealing-sounding genre of history lesson, please let me know in the comments below.
Jumping right in with a challenge for the class: Name a cinematic depiction of a bumbling cop that doesn't involve a dozen half-eaten doughnuts for comic relief. Although the plot device might seem a little stale, the reason why the cliché exists in the first place actually makes perfect sense.
According to this deep dive from Atlas Obscura, the police force first earned its association with doughnuts in the 1950s when night patrol officers switched from walking a beat to being more based in cars. They needed a reliable establishment where they could park their cruisers (and pick up a pick-me-up).
What better than a doughnut and coffee for a sugary, caffeine boost to make it through the overnight shift? Around the same era, both Krispy Kreme and Dunkin' Donuts franchises expanded across the nation, making doughnuts not-so-hard to come by.
The fact that doughnut shops open so early (or stay open so late) to prepare for the early morning rush make them the perfect place for a patrol pitstop. And not only is a doughnut a super quick form of sustenance, but it's also a pretty reliable comfort food when on the front lines of conflict.
Over time, these doughy treats have been also been used as a metaphor for abuse of power, laziness, and corruption — as well as a means to poke fun at a certain subset of the law enforcement community. More often that not, though, officers are in on the joke. Perhaps most importantly, doughnuts have served as a way of making an intimidating profession seem a little more relatable.
Read more at Atlas Obscura: The Long, Sweet Love Affair Between Cops and Doughnuts