Fancy Cakes! Fun Cookies! 5 Online Stores For Baking Decorations & Supplies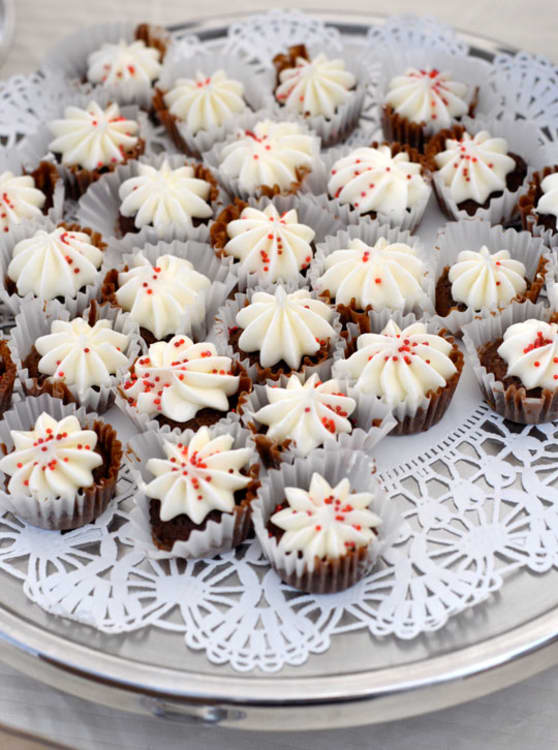 Looking for edible wafer paper? A cookie cutter in the shape of an anchor? How about cute cupcake liners, or even just a basic frosting starter kit? These five online stores have everything you could ever possibly want for fancy baking and decorating!
1. Layer Cake Shop: If you're looking for cute baking, decorating and packaging supplies for all your homemade desserts, then this is the shop for you. As they say on their website, "only the most adorable, nostalgic and special products make it onto our shelves!"

2. FancyFlours: This site sells everything you might need for any kind of sugar crafting — think cookie cutters, candy molds, cupcake liners, edible wafer papers, etc. For a good rundown on the variety available, check out their Best Sellers page.

3. KitchenKrafts: A great and extensive online resource for those hard-to-find baking tools and ingredients, particularly for cake decorating and candy making.

4. Bake It Pretty: As we first wrote about here, this small, family-run business located in Asheville, NC carries a big selection of interesting, vintage-inspired baking items, as well as a fine assortment of party supplies when you want to really show off your fancy desserts!
5. NY Cake: Another one-stop shop for cake and cookie supplies that aren't always easy to find, as we wrote about here. The website is a little awkward to navigate, but don't let that dissuade you! There are gems to be found.
Where do you buy baking decorations and specialty supplies? Share your favorite tips!
Related: Best Places to Buy Reasonably-Priced Baking Decorations?
(Image: Cambria Bold)