What Is Your Favorite Feature on Your Favorite Appliance?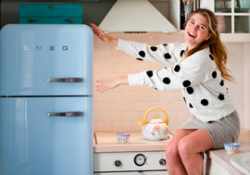 Q:
We're getting ready to invest quite a bit in a new fridge/freezer, dishwasher, gas cook top and electric oven. Rather than asking about brand preferences I would like to know: what is your most favorite or most-used feature in each appliance? (E.g. fridge: ice maker, electric oven: meat probe; cook top: high power burner etc.)
Sent by Alexandra
Editor: Readers, have at it! What are the features on your appliances that you love and use again and again?
(Image: Leela Cyd)