What's Cooking This Weekend?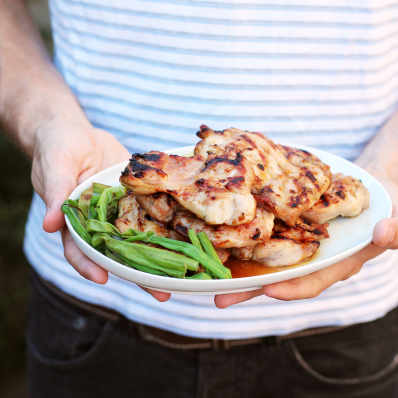 Recipe: Grilled Chicken Thighs with Apricot-Miso Glaze

Happy weekend everyone! What's cooking? Or grilling? Or pickling, or jamming? Is something bubbling on your stove? I'm baking a birthday cake for a small friend, and working my way through a big box of farm-fresh vegetables. What about you? What's cooking in your kitchen this weekend?
(Image: Anjali Prasertong)