What Separates an Expensive Dishwasher from a Cheap One?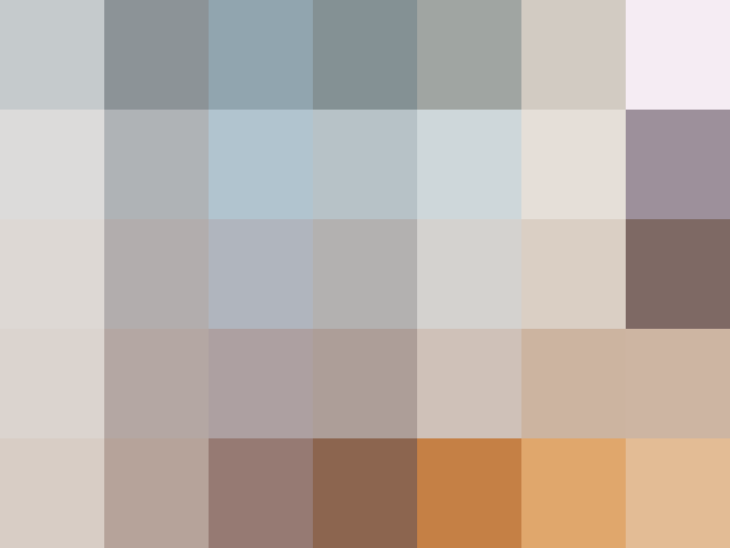 More than a thousand dollars! And, ya know, a few features, technologies, and aesthetic materials that factor into the price, which can range from about $300 to $1,500. Mike Nerdig, marketing director of GE Appliances, a Haier Company, explains more about what makes expensive dishwashers so … pricey!
One of the more obvious differences, at least to the untrained consumer eye, is that pricier machines (like in pretty much every other appliance category) are finished in stainless steel. And in the case of dishwashers, you'll typically find this prized material in higher-end models both outside and inside, with stainless racks instead of more standard-issue PVC.
The racks and various storage options.
Speaking of those racks … if not stainless steel, those pricier machines probably have sturdier nylon racks (instead of PVC). These racks usually have more customizable arrangements with tines that fold down, special tray-like compartments for flatware, and other features to help fit in awkward-shaped items.
A multiplicity of dishwashing settings.
Naturally, even a $300 entry-level appliance will get your dishes clean, with settings such as normal wash, pots and pans, and rinse (useful between cycles to save you the trouble of hand-rinsing everything).
But when you spend more, you get even better or more efficient cleaning technologies, such as steam-prewash, which powers off crustiness. You'll also get more jets that are angled to get into items' every crevice, particularly on the top rack, or in the silverware basket. As prices climb, you will also seen new cycles, such as "sanitize," which heats the water to about 155 degrees to kill germs.
How quiet (or noisy) it is.
Another noticeable difference is that top-end dishwashers are virtually silent —below 40 dBA (the unit used to measure appliance noise), or basically barely above an audible whisper. For comparison, the less costly models can be upwards of 60 dBA, or around the level of normal conversation — which could mean you might have to compete to talk over it during post-dinner chats in the kitchen.
The ability to connect to the internet.
In today's connected world, high-end dishwashers are no exception. For example, GE Appliance's top models can re-order their own detergent from Amazon once they've counted enough wash cycles and "know" you must be low. (If having your inanimate objects spend your money for you is too weird, you can have it linked to an app that'll alert you to do the buying.) Other high-end tech features include soil sensors to determine washing needs based on how dirty the load is and floor sensors that'll notice if the machine is leaking. The controls are also fully digital once you leave the basic models, and the Wi-Fi-connected ones can be started remotely with an app.
The two things that matter the most when buying a dishwasher: Consider your budget, and really ask yourself how many (or little) extra bells and whistles you want your dishwasher to have.
What kind of dishwasher do you have? Did you splurge a little? What do you find sets your dishwasher apart?
More in Dishwasher Reading
We support our readers with carefully chosen product recommendations to improve life at home. You support us through our independently chosen links, many of which earn us a commission.
Published: Nov 11, 2016