What Can I Make with Peri Peri Spice?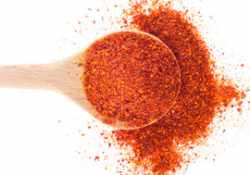 Q:
I recently bought a bag of peri peri spice at my local farmers market. It smells amazing, but the taste is so strong and unique that I'm having trouble working into recipes. Other than dry rubs for chicken, what can I do with it?
Sent by Meghan
Editor: If memory and my internet search both serve correctly, peri peri is an African spice primarily made from hot chili peppers (peri peri peppers). It's hot, but more of the slow-burn variety of spiciness. In Portugal, the chilis are made into a sauce, so what about mixing your spice into a glaze for chicken or fish? I also imagine it would go well with any grilled foods, especially shrimp.
Readers, what do you suggest doing with this spice?
Related: Beyond Cayenne: 6 Ways to Add Spicy Heat to Any Dish
(Image: Luis Santos/Shutterstock)