What Can I Make With Acorn Starch?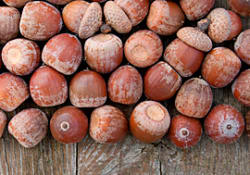 Q:
I saw acorn starch at my local Asian market. I'm curious to try it out but I know nothing about it. What is it and what can I do with it?
Sent by Traci
Editor: Readers, do you cook with acorn starch? What recipes do you suggest?
(Image: Cora Mueller/Shutterstock)