What Can I Make in My Food Dehydrator?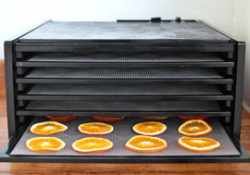 Q:
I got a food dehydrator as a Christmas gift this year. I broke it in this week with my first attempt at jerky, and imagine that dried apricots are in my future. But what else can I make in a food dehydrator? Any tips, great jerky recipes, or out-of-the-box suggestions for using it?
Sent by Missy
Editor: Readers, what are your favorite things to make in a dehydrator?
Related: Excalibur Dehydrator: 5-Tray Small Garden Excalibur with 26-Hour Timer?
(Image: Emily Ho)