Victoria Beckham's Birthday "Cake" Is Just a Big Watermelon in Disguise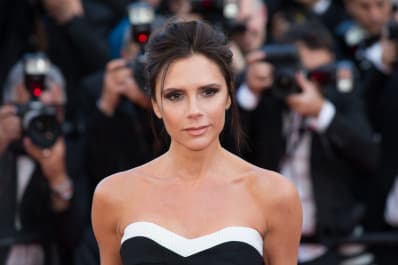 (Image credit: magicinfoto/Shutterstock)
Victoria Beckham can always get people talking. Try as we might, we will never know what "really wanna zig-a-zig-ah" means, and this week she celebrated turning 44 by posting a photo of her birthday cake to Instagram, prompting the entire world to say, "Wait, that's not a cake!"
Posh Spice's "cake" is certainly pretty, but it is definitely not a cake. It's a big cylinder of watermelon decorated with sliced strawberries and topped with a full-sized dinner table candle.
Supreme Court Justice Ruth Bader Ginsburg recently had to rule on whether or not a hot dog was a sandwich, but we don't need to go very high up the judicial ladder for this one, because Victoria Beckham's cake is not a cake at all.
It might look like a cake from very far away, or if you took your glasses off, or maybe if you'd just had your eyes dilated at the optician. But in the bright light of Instagram, it is very clearly not a cake.
This is the antonym of "cake." It's an anti-cake. If you put matter and antimatter in the same place, they would explode. If you put this "cake" and a real cake in the same place, no one would eat this one because there would be real cake. (You get the point.)
That's not to say Victoria Beckham's fruit salad isn't lovely. That took some skill to create! But calling it a "cake" is a real stretch. (And I have a lot of questions, like where do you buy a watermelon cut to look like a cake?)
Victoria Beckham seemed thrilled with her "cake" and posted a photo to her Instagram stories. "They know me so well!" she posted, with a laughing emoji. And it was served with love. Beckham's daughter can be heard singing "Happy Birthday" while she cuts a tiny slice of the watermelon.
The internet was very conflicted. A watermelon for a cake? And it's not even seedless!
We might spend the next 30 years arguing about whether a cheesecake is a cake, a pie, or a really big tart, but Victoria Beckham's fruit salad does not count as a cake, no matter how cleverly arranged it is.
What do you think of watermelon birthday cakes?