Trend Alert: Smoked Spices
Sponsored Post

Each year, the food experts at McCormick scan the globe for the tastiest trends to include in their Flavor Forecast®. Back in the day, they forecasted the chipotle and pumpkin pie-spice boom – so you can bet these people know their flavor trends.
This year, McCormick has identified "smoked spices" as an easy, try-this-at-home method for adding delicious, smoky depth to your favorite recipes. See how it's done, and get inspired to turn your kitchen into an instant smokehouse.
To smoke your own herbs and spices at home, all you need is a cast-iron skillet with a lid and a handful of mesquite wood chips. Some of the best spices to smoke include: Rosemary, Cinnamon, Thyme, Crushed Red Pepper and Cumin.
Here's a quick video that shows you how:
After you've smoked your spices you can use them right away or store with your other spices to have on hand. They keep for 1-2 months, but be sure to use a sealed container and store in a cool, dry place.
Not sure where to use your smoked spices? Sprinkle smoked black pepper on corn on the cob or scrambled eggs, use smoked rosemary in a coating for fried chicken, or put a dash of smoked cumin on your avocado toast (trust us).
For breakfast, we like adding smoked cinnamon and honey to plain Greek yogurt to put a unique twist on a sweet treat. We've also been using smoked cinnamon in craft cocktails. Want to try making one at home? This southern-style cocktail is on-trend and guaranteed to impress your guests.
Looking for more ways to use smoked spices? Add some smoky heat to homemade wedge fries with smoked red pepper, like she did at What's Gaby Cooking, or blow the lid off dessert with this delectable smoked cinnamon chocolate cake from The Kitchy Kitchen.

Visit FlavorForecast.com to learn more about smoked spices and other trends from the 2015 Flavor Forecast!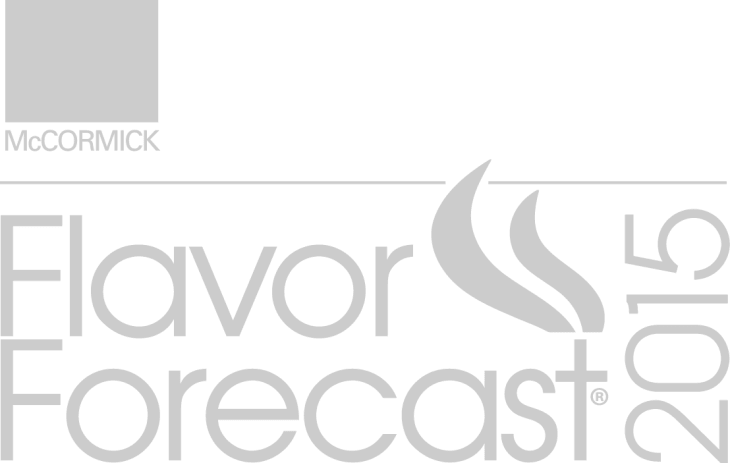 Published: May 7, 2015