Watch the Trailer for Netflix's New Food Documentary "Rotten"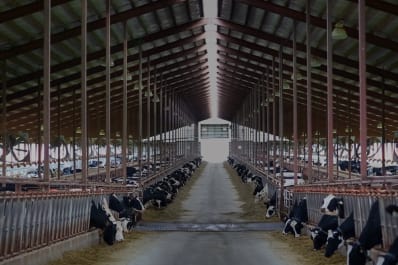 (Image credit: Courtesy of Netflix)
It's no secret that there is a dark side to the food industry. (And no, I'm not talking about the Kylo Ren dark side.) We've lost touch with where our food comes from, and what we're truly eating. That's why I'm so excited about this new six-part documentary that will exclusively focus on the food-corruption that none of us are exempt from. Whoa, Netflix, this is getting deep — and it's about time!
This new documentary series is brought to us from the team who made Anthony Bourdain Parts Unknown and The Mind of a Chef, so it had my attention immediately. Here's what Netflix has to say about Rotten.
"Rotten gives food the true crime treatment, diving deep into the food production underworld to expose the corruption, waste and real dangers behind your everyday eating habits. In a world where huge global supply-chains are increasingly intertwined and consolidated, this series starts on your dinner plate … and follows the money to the shocking consequences — intended or not — of regulation, innovation and greed."
This new series, which airs January 5, takes aim at the mysteries and business of the food supply that makes up grocery stores, restaurants, and more. As the trailer below states, "if you eat food, this is an issue you need to worry about."
Learning about where food comes from can be a fickle beast. Just because we know what's happening doesn't mean we feel we have the power to change it or take action on the things that we've learned. Plus, with the shiny lights at the grocery store and adorable packaging and pressing time clock to get dinner made, all of the harsh realities of the food business seem to fade away.
This documentary series is here to remind us that our dollar matters as much as our knowledge of what we're eating. It encourages us to chow down and spend wisely and to truly know where our food comes from and what we're eating.