Theresa's Sweet and Modern San Francisco Kitchen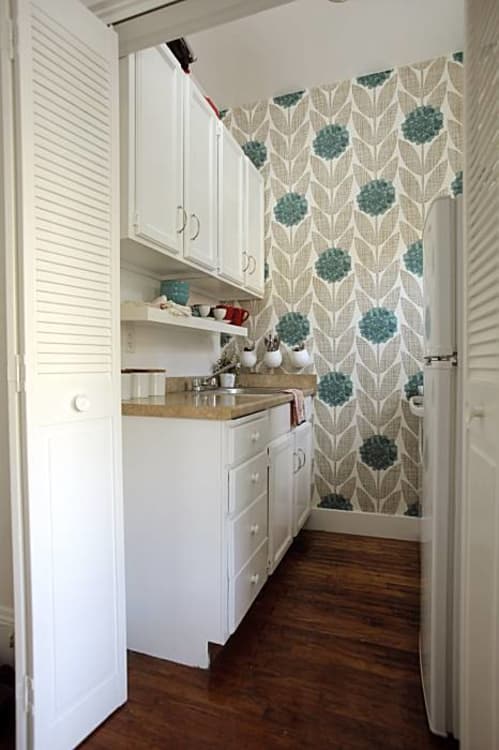 Who cooks here? Theresa
Location: San Francisco, CA
Owned or rented? Rented
Kitchen size: 65 square feet
What challenge have you overcome in your kitchen? Being only 65 square feet, storage is minimal. Adding the Ekby Tony Ikea floating shelf keeps the plates and mugs I use frequently within reach, as do the Asker containers that hold my utensils (I can remove them too for easy cleaning).
Give Theresa a THUMBS UP if you think this kitchen belongs in the finals!
Thumbs Up Voting is only activated for 48 Hours — so don't delay!
What's the story of your kitchen?
When I moved in I added the Orla Kiely wallpaper, replaced old-fashioned cabinet pulls with modern Ikea ones (drilling new holes so they fit), and added the Ikea shelf and utensil holders to the wall.
What is your favorite meal to cook here?
A white bean stew recipe I found on Epicurious - it's supereasy and delicious.