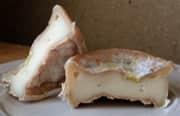 The Cheesemonger: Amanteigado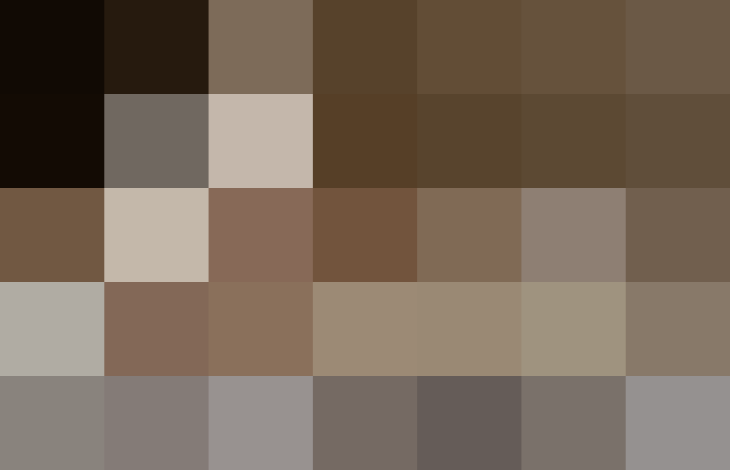 Name: Amanteigado
Producer: Various (Portugal)
Milk: Raw Sheep
Age: 2 months
Price: $10.99
There reaches a point in a the formation of a cheese when "rustic" becomes just plain homely. Amanteigado passed that line a long time ago and it takes a brave soul to look past its "science experiment in the back of the fridge" exterior and decide that it would make a good snack.
I could tell you of its moist, tongue coating and slightly grainy interior, but, you're looking at it, and I know you're only seeing its hideous ridges and more than occasional wisps of natural mold. I ask you to imagine that those ridges as the Beira Alta mountains, where the cheese is produced. And the mold? It's the wool of sheep, whose raw milk goes into this ugly duckling of handcrafted cheese.
The cheese itself tastes strongly of sheep. Bright and hugely lanolin-y, it has the funky flavor of, strange as this may sound, salami. In fact, as it ages, I've found it tastes more and more so, with the most aged cheeses finding me strangely looking for some provolone for some cheese on cheese action. Though I'm not quite that liberal: one cheese and one meat, in this case mortadella—or maybe even olives—that's the true meaning of a pairing.
Unless your future holds a trip to Portugal, where this cheese is widely available, Murray's Cheese carries it for $10.99. I would suggest giving a friendly inquiry at your local cheese counter as well. Portuguese cheeses are currently a bit of an underdog, but hopefully we'll see a rise in popularily (the Cheesemonger risks doing some trend predicting), making cheeses like this more widely available.
We support our readers with carefully chosen product recommendations to improve life at home. You support us through our independently chosen links, many of which earn us a commission.
Published: Aug 16, 2006