The Breakfast Burrito That Inspired Me to Get Creative in the Kitchen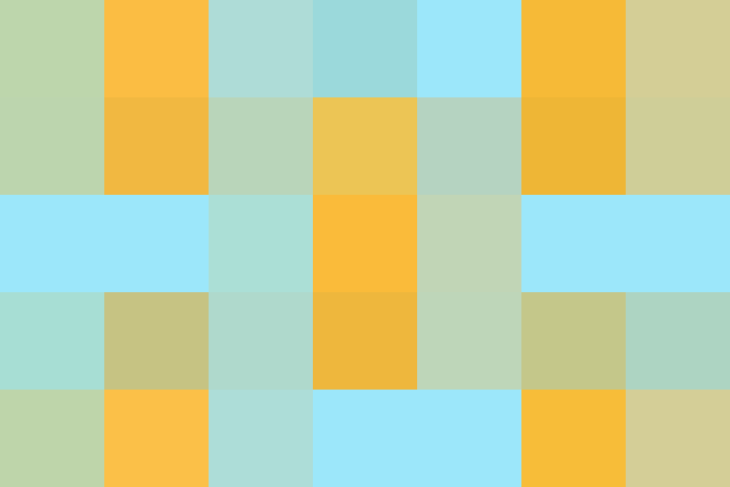 My default breakfast was plain yogurt and fruit with a sprinkle of Stevia. It was fast, healthy, and easy enough to be thrown together while still in my morning fog. And honestly, I was okay with this go-to until I visited a café located in a humble strip mall in Temecula, California.
It's called E.A.T. (Extraordinary Artisan Table) and it has a laser-like focus on seasonal ingredients — most of them organic, GMO-free, sustainable, and ethically sourced — which is great, but what I want most from my food is that it tastes good. The rest is proverbial gravy.
E.A.T.'s breakfast menu was substantial and thoughtful, offering everything from grits and burritos, to chia pudding and toast topped with avocado, chopped tomato, and olive oil. I ordered the AT Original burrito with scrambled eggs, queso, avocado, and salsa, and the flavors sang with every bite — the saltiness of the cheese, the creaminess of a perfectly ripe avocado, and the tang from the salsa. It was so simple, but so good. And the freshness of the ingredients elevated it to a whole new level.
As I scraped the last bits from my plate, I began to reconsider my ho-hum breakfast. All of a sudden, my yogurt and fruit seemed like the most boring thing I could possibly choose to eat.
When I returned home, I decided to try and replicate my breakfast burrito revelation. My home version turned out as huevos rancheros with black beans, canned corn, and crumbled goat cheese on top — and it was pretty good! Later that week, I took some inspiration from the café's avocado on toast, using dense multi-grain bread and a drizzle of sesame oil to make it interesting.
These days, I will still have yogurt, but I add creativity into the mix. Taking inspiration from the menu at E.A.T., I toss in things like cocoa powder, or whatever seeds — like sunflower or pepitas — I have on hand for some crunch. I also make smoothies with flax seeds, frozen bananas, a dash of vanilla, almond butter, and cashew milk or coconut water.
I find myself thinking about my breakfast the night before, pushing myself to come up with new combinations of ingredients. It helps me get out of bed in the morning because I'm intrigued by what I'll create in my kitchen that day. I keep it simple, but I've banished boring for good.
What's your go-to breakfast? Or do you like to mix it up?
Published: Jul 15, 2016