The Most Important Step in Buying a New Knife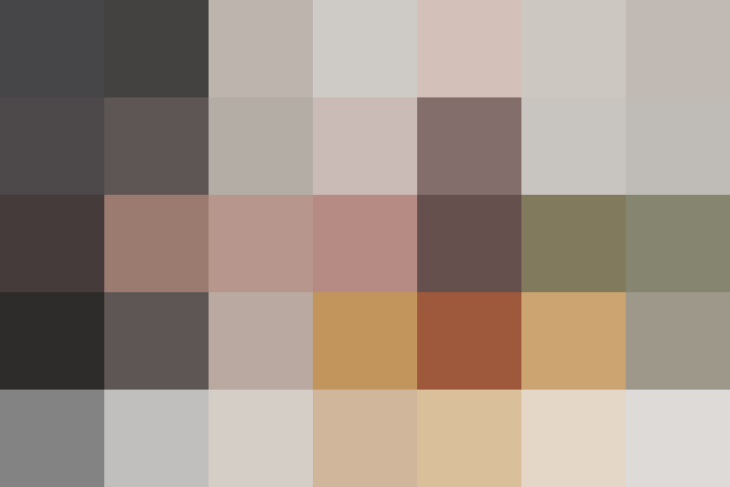 This month, we're exploring all the different considerations that go into finding the right knife for you — and there are several. Are you buying your very first knife or are you already a member of the knife club? What are you planning to use the knife for? Are looks important? And what's your budget?
Still, when it comes down to it, there's one thing that is critical — and that's how it feels in your hands.
"Holding it is absolutely the most important step," says Bryan Mayer, director of butchery education at Fleishers Craft Butchery. "I buy a ton of knives; some of them I use once or give away, just because it doesn't feel right."
Josh Moses, the co-founder of the Kickstarter-funded knife company Misen, agrees. "It's very easy to go down the rabbit hole on everything from steel alloy grain structure to edge angles. At the end of the day, the right knife for you is the one you'll want to reach for over and over again. Find a knife that feels great in your hand, and you'll know it's the one."
Ready to get face-to-face — or rather hand-to-handle — with some knives? Here's how to do it.
Find a Store That Lets You Get Handsy
Our experts suggest seeking out a kitchen store with a knowledgeable sales staff and good return policy. Many shops even have an area where you can test-drive the products.
"We have a supply of carrots just for chopping at the knife station," says Taylor Erkkinen, co-founder of Brooklyn Kitchen. "It's required that you use the knife before you buy it. It's like shoes; try it on."
When testing out the knife, first grab a hold of that handle to make sure it's comfortable. You shouldn't have to grip it tightly or stretch to wrap your hand all the way around, but you also don't want it to be too small. "If there's a smaller handle, your fingers will curl in more, which will lead to cramping," explains Erkkinen. She also adds that appearances can be deceptive (which is why you should always hold the knife!): "Some knives look on the wall like the handle is big and bulky, but when you put it into your hand, you find it just rests there and allows your hand to hold it more loosely."
Next, put the knife through the motions. Chop some vegetables or, if there aren't carrots on hand, "simulate what it would be like to cut and how your hand is interacting with the cutting board," suggests Eivin Kilcher, author of the upcoming cookbook Homestead Kitchen. Kilcher, who you may know as the co-star of Discovery's Alaska: The Last Frontier, also likes to put his other hand on the black of the blade (like you might if you were cutting through a block of cheese, say).
While you're testing out your knife, ask yourself how it feels in terms of weight. Does it feel heavy, light, or just right? (Yes, it's a bit like you're Goldilocks.)
"It should have enough weight that the knife cuts through vegetables with ease and does much of the work for you, but not so heavy that it is uncomfortable to hold and will become burdensome as you work," explains Cara Mangini, author of The Vegetable Butcher. If it's too heavy, "you will eventually avoid picking it up and doing the work!"
On the other hand, if a knife is too light, you'll actually end up overtaxing your muscles, warns Mangini. "It may seem so easy to use at first, but when you work with a lot of vegetables, eventually your hand and arm will end up doing most of the work."
The Long and Short of Your Knife
In terms of length, eight inches is standard, but it can feel too short for some and too long for others. And, eventually, you may want knives of different lengths. Mangini likes an eight-inch blade for most tasks, but says the 10-inch is ideal for stubborn root vegetables. But if you're only choosing one, the best knife for you is going to be the largest knife that you feel comfortable with.
Balance is tricky to quantify — "It's such a personal, subjective thing," says Mayer. "How to explain balance! That perfect balance in your hand." — but without it, your daily kitchen duties can be a lot harder. Chopping will take more effort, as well as cause strain on your arm.
When it comes down to it, forget name brands, friend recommendations, and, to whatever extent possible, even cost. Really how you feel with that knife in your hand should be the deciding factor. "The right knife for you should feel like an extension of your hand," says Erkkinen. "It should feel familiar right away."
We support our readers with carefully chosen product recommendations to improve life at home. You support us through our independently chosen links, many of which earn us a commission.
Published: Sep 15, 2016