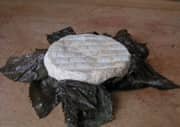 The Cheesemonger: Robiola La Rossa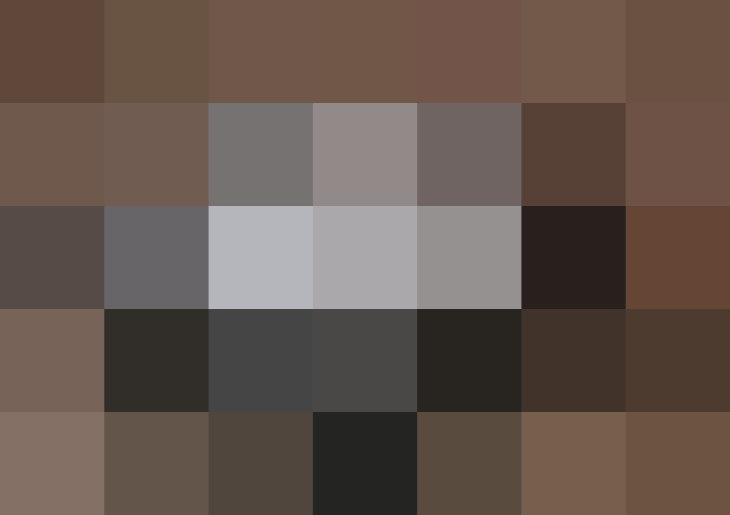 Name: Robila La Rossa
Producer: Various (Italy)
Milk: Pasteurized Cow and Sheep
Age: 3-4 weeks
Price: $8.99 – $10.50
Oh, stinky cheese, you have met your match! No more will people sniff you and wrinkle up their noses and talk of gym socks. Instead, you'll hear about the smell of cloves, tobacco and spice. People will sniff you and imagine old books, autumn and bonfires; for you have met Robiola La Rossa.
Wrapped in cherry leaves which have been steeped in brandy, Robiola La Rossa evokes all those comforting smells and a million more. Ever since we got it into the shop, I can't stop smelling it. It's very strange indeed.
The liquored-up leaves open up to reveal a soft bloomy-rind and another, earthier odor. Digging even deeper, the soft off-white rind encases a lush creamy interior. There are hints of berries and a light, sweet butter flavor with very little lingering taste. I found it deceptively easy to snack on and possibly finish a whole wheel in one sitting. Those who have tried more popular young cheeses such as Robiola Bosina or Perail de Brebis will find a lot of similarities with La Rossa.
With the hot weather outside, I can't help but think of ways to keep cool. For a refreshing summer picnic, pack a wheel of La Rossa, a bottle of Prosecco, some fruit salad and fresh buttermilk biscuits. No, don't take baguettes; the sour tanginess of the buttermilk biscuit would just be heaven when topped with this easily-spreadable cheese.
We support our readers with carefully chosen product recommendations to improve life at home. You support us through our independently chosen links, many of which earn us a commission.
Published: Jul 5, 2006