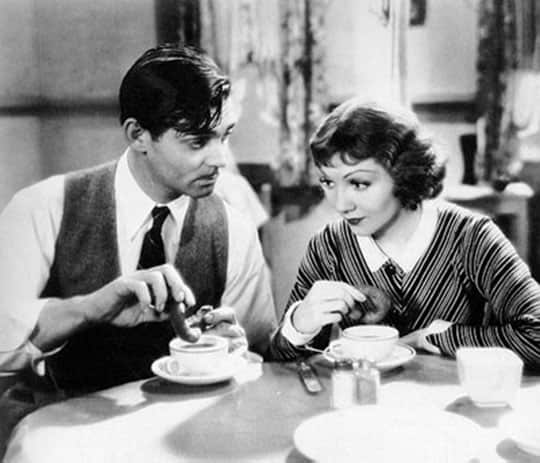 Donut-Dunking and It Happened One Night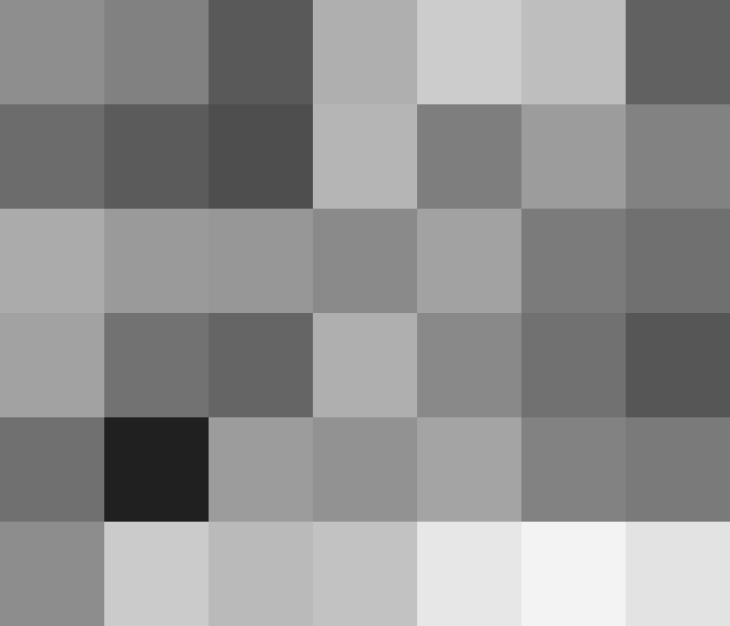 "Twenty millions and you don't know how to dunk."
Donuts have long been an American staple, but in 1934 they hit the big time when they were billed as "The Hit Food of the Century of Progress," and churned out to the masses by up-to-the-minute machines at the Chicago World's Fair.
The same year saw the release of the screwball classic, It Happened One Night (1934). Here, spoiled heiress Ellie Andrews goes on a hunger strike to get back at her father, who wants to have her marriage to a playboy aviator annulled. Locked up in the cabin of daddy's yacht, she shows her displeasure with a volley of ketchup bottles, cutlery, and smashed crockery.
But when she finally escapes, the heiress gets hungry. Travelling cross-country by bus, Ellie's taken under the wing of down-on-his-luck reporter, Peter Warne (Clark Gable), who gives her a taste of the simple life. After spending the night at a motor-lodge, Peter cooks her breakfast on strict rations: not scrambled eggs, but a scrambled egg, a donut, and black coffee. Following Peter's lead, Ellie plunges her donut into the cup.
Peter: Say, where did you learn to dunk, in finishing school?
Ellie: [indignantly] Aw, now, don't you start telling me I shouldn't dunk.
Peter: Of course you shouldn't. You don't know how to do it. Dunking's an art. Don't let it soak so long. A dip and—plop, into your mouth. If you let it soak so long, it'll get soft and fall off. It's all a matter of timing. I ought to write a book about it.
(Legend has it that dunking first became popular when starlet Mae Murray accidentally dropped her donut into her coffee at Lindy's on Broadway, but like all good stories, it's a matter of some debate.)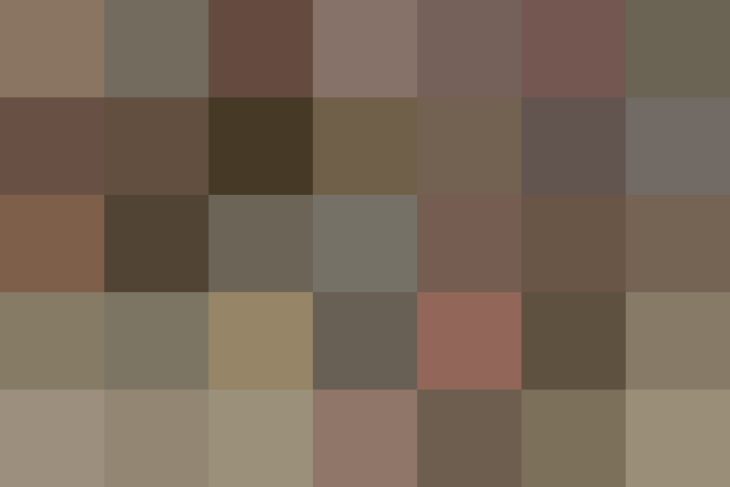 The Celluloid Pantry is a classic column that ran on The Kitchn from 2006 through 2007 that revisited many iconic moments of food and drink in films. We're taking a trip back through some of our favorites this month, in anticipation of this year's crop of Oscars nominations. Enjoy!
Originally posted September 12, 2006
Published: Jan 8, 2014