The Best Way to Find a Recycling Center Near You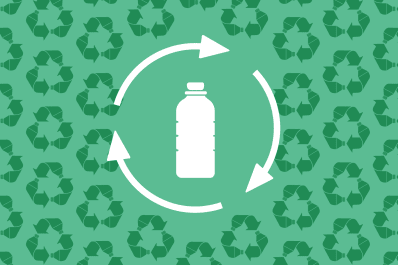 (Image credit: Victor Brave/Alex Murphy/Shutterstock)
Recycling is complicated in the United States. While it's generally governed by the Environmental Protection Agency, there is no national agency that manages the day-to-day recycling for every town in the country. That responsibility is actually handled by a mix of local government agencies and private companies, depending on where you live.
For your own personal recycling purposes, that means two things: That exactly what you can recycle will vary quite a bit, and then how you recycle it can vary greatly, too.
Some counties have frequent curbside recycling, while others only do it occasionally — or not at all. Some places need you to hyper-sort your recyclables into bins, while others encourage you to mix them all up.
How do you know what's best based on where you live? Keep reading.
If you want to do recycling right, you've got to do two things: First, research your county laws to see what you can recycle at home versus what you have to take to a recycling facility, and then, find the recycling facility itself. Most government websites have pretty explicit and easy-to-find rules about recycling. What's even easier, though? Almost every one — including the EPA site itself — directs you to one website to find about your local recycling center.
The Best Way to Find a Recycling Center Near You: Earth911.com
This is a great resource! In addition to having a ton of information about recycling initiatives, it has a tool that lets you search the item you want to recycle, by zip code. And it will let you get pretty detailed — for example, if you type in batteries, it will give you options (car batteries, alkaline batteries, etc.) so you can figure out exactly the right spot to go, then will give you the name, address, and phone number of the location you can bring it to. If it's something your county will pick up, it tells you that, too. It makes something that can be complicated so easy!