The Alter Ego Water Bottle from Aquaovo: Super Sleek, With a Built-In Purifier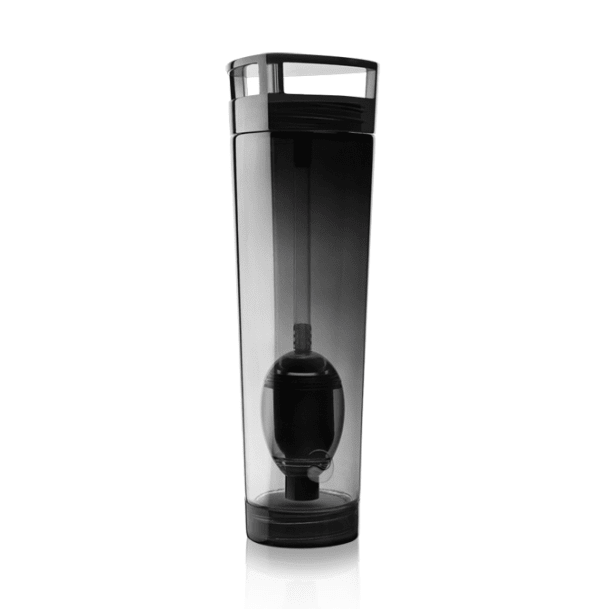 Leave it to Aquaovo, makers of these seriously beautiful water filters, to come up with a water bottle that puts all other water bottles to shame. The Alter Ego is a water bottle with a built-in filtration system, which means you can drink clean water wherever you are in the world!
Last fall Aquaovo raised funds to launch Alter Ego, and the bottles are currently in production. Advertised as ideal for "travellers going abroad where water sources are questionable," the filter in this bottle was created with Revolve and will remove 99.9999% of contaminants, including chlorine, heavy metals, even viruses and bacteria from industrial and agricultural waste.
Once the bottle becomes available for purchase, funds from the sales will go towards helping sustainable water charities. (For more on that, check out their Info page!)

No word yet on how much this bottle will cost, but if you travel around the world a lot, this could be just what you need.
(Images: Aquaovo)