Thanksgiving Wine Guide from Astor Wines & Spirits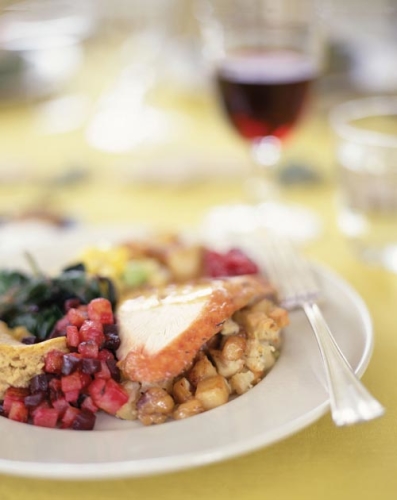 Thanksgiving is only a couple weeks away! If you're like us, you're ramping up your celebration plans and fine-tuning your menu. Whether you're having a quiet dinner for two or hosting a full house, Astor Wines & Spirits can help you find the perfect complement to your meal with their Thanksgiving Wine Guide. Astor carries over 4,000 wines, spirits, and sakés—many of which aren't available anywhere else—at low prices. Most orders are delivered for free—which is especially convenient during the holidays. (Who has time to run out for drinks when you have a turkey in the oven and a dozen side dishes on the stove?) Let Astor take care of the wine this year and you'll end up with the perfect bottles for your food and your guests. Here are a few tips:
If you're hosting Thanksgiving dinner, they recommend wines that are low in cost (because most of your budget will go to food) and low in alcohol (because you don't want any prematurely tipsy guests).
The Top 10 Under $10 lets you try lots of new flavors for very little money. It's a mixed case of Astor staff favorites—12 bottles for $79.99—and this month's pack is full of tasty, Thanksgiving-appropriate wines.
If you're celebrating with your entire family, Astor recommends approachable wines. (In wine-speak, "approachable" means "not only delicious, but impossible to find fault with.")
Even if you can't make it home for the holidays, you can still have an amazing meal with friends. Make bold, adventuresome choices. Bring a funky, interesting wine that your mother-in-law would hate – but your open-minded pals will love.
Comments have been disabled.