Thanksgiving Leftovers in Mason Jars: All Things Considered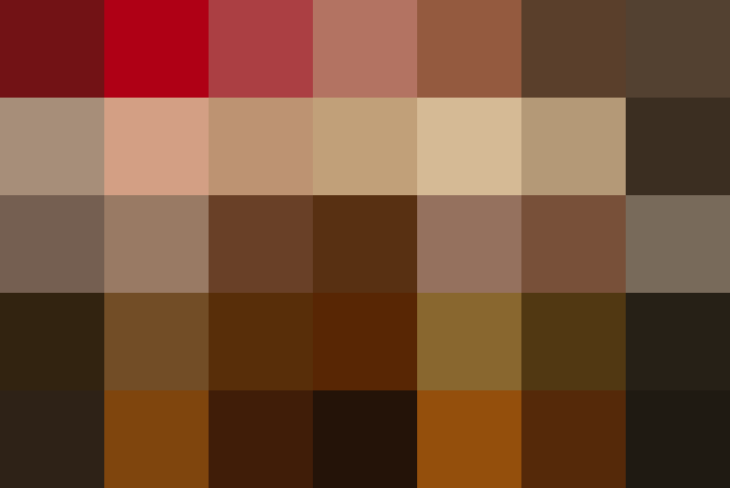 Leftover parfaits! For a few years now, people have been turning to Mason jars when it's time to pack up Thanksgiving dinner. Folks are simply layering all the parts of the epic meal into jars. We're very torn on this packing method, for a few reasons.
5 Reasons We're for Leftover Parfaits
Pretty much everyone has Mason jars. Even if you don't, you can buy them online for less than $15 for 12.
They're portable single servings. The work of doling out the food is done at once. Then when it's time to head to work, you can just grab a jar and head out the door. No repacking a little of this and little of that from various containers.
They're easy to hold while eating on the couch. We sat at the dinner table and ate like civilized humans on Thursday. It's now Saturday and we want to sit on the couch and watch Netflix while we shovel food into our mouths. Thanksgiving in a jar makes that easy to do.
They're pretty. Just look at that rainbow of food. Your Instagram followers are gonna gobble this up.
The flavors of all the yumminess meld together. Mmmm, gravy and cranberry sauce all over the sweet potatoes! These dishes are meant to be mixed together!
5 Reasons We're Against Leftover Parfaits
The flavors of all the yumminess meld together. Some people don't want gravy or cranberry sauce all over the sweet potatoes. These dishes are not meant to touch!
They're time-consuming to assemble. Dumping a casserole dish of stuffing into a plastic container (or even a few containers) is quick work. But divvying up a perfect spoonful into a smaller-mouthed jar will most certainly slow down the cleanup. And by the end of dinner, you just want to put on soft pants and sit down.
What if we just want a nibble of turkey before bed? Great, the turkey is in a jar — layered under a pile of mashed potatoes and gravy. The stuffing is even further down. We don't always want to eat another full Thanksgiving meal. Sometimes, we just want a bite or two of one specific thing.
Food belongs on a plate! Or at the very least, a bowl. We are not babies. We should not be eating out of jars.
We just can't bear to look at Mason jars anymore. Please don't make us.
What say you? Let us know in the comments.
We support our readers with carefully chosen product recommendations to improve life at home. You support us through our independently chosen links, many of which earn us a commission.
Published: Nov 23, 2016