Tara Lipinski Shares the Ingredients She Always Has in Her Pantry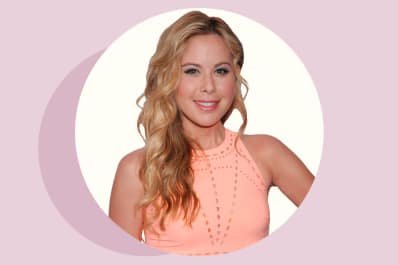 (Image credit: Gregg DeGuire/Getty Images)
Everyone remembers the 1998 Winter Olympics in Japan (unless you weren't alive then, sorry). Figure-skating queen Tara Lipinski beat out Michelle Kwan for the gold medal, becoming the youngest ladies Olympic figure-skating champion and the youngest individual gold medalist. She was just 15 years old. What were you doing at that age? While she retired from the sport years ago, you'll still be able to catch her at the Winter Olympics in South Korea this year as a commentator for NBC.
We got to talk to Lipinski about her favorite kitchen things, including what she keeps in her pantry and the one tool she can't live without. When she's not touring the world with her bestie Johnny Weir (color us jealous), she's staying full on high-protein snacks and also treating herself to the occasional chocolate milkshake.
1. What are the staples you always have in your pantry?
I always have carrots and hummus, yogurt, and peanut butter granola around in my kitchen. And my pantry is filled with almond butter, peanut butter M&M's, goldfish, and cashews.
2. What are the pantry staples everyone who does figure skating should have in their pantry?
Hot cocoa, because nothing is better than coming home from the rink and drinking hot cocoa. And RXBars.
3. What's your favorite "cheat day" food?
Shake Shack, specifically a chocolate milkshake and chicken sandwich.
4. What's your favorite tool in your kitchen?
Without a doubt, my wine opener.
Winter Olympics 2018
This year the winter Olympics are being held in Pyeongchang County, South Korea. The opening ceremony is Friday, February 9, and the games end on February 25. You can find the competition schedule here; it looks like the ladies single skate awards are being held on the 23rd.
Thanks for talking with us, Tara!