Take the Quiz: How Well Do You See Color in the Kitchen?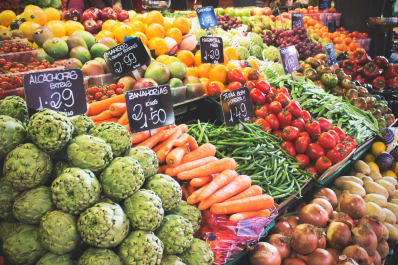 (Image credit: Shutterstock )
When you go to the grocery store, are you sure you're seeing the color of bananas correctly? Are those beets really that perfect color red? The ability to organize and recognize hues is a lot harder than you think. Take this fascinating color IQ test from X-Rite to see how you well you see colors in your kitchen.
Apartment Therapy posted this quiz test almost four years ago and I can't get enough of it. It's simple, really: all you have to do is organize the color blocks by hue order. Because the test calculates your ability to arrange the variation of hues when they are side by side, it should eliminate any computer monitor inconsistencies. The lower the score the better, with 0 being perfect.
Take the quiz and tell us your score in the comments! I scored a 4.