Strangely Beautiful: Bioplastic Disposable Tableware That Look Like Vegetables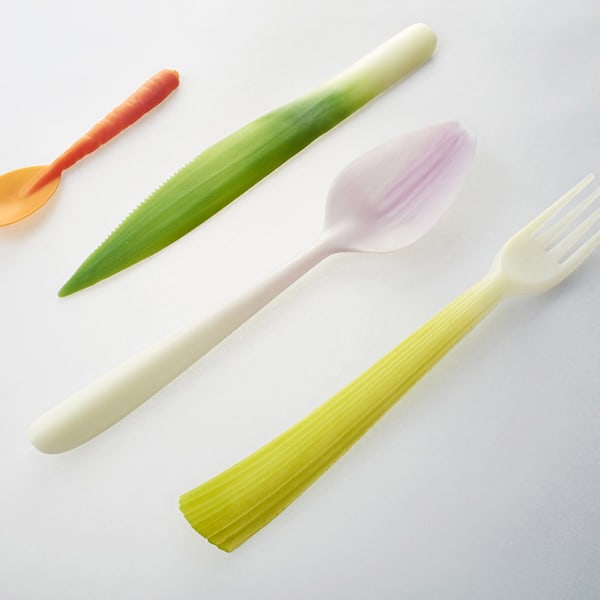 I find these biodegradable plastic utensils, which are designed to look like vegetables, so so pretty. I'd take them any day over their boring plastic counterparts!
Designed by Qiyun Deng for his masters project at Ecole cantonale d'art de Lausanne ECAL in Switzerland, Graft — the name of the collection — begs the question: would you throw these away easily? Probably not, which is the whole point!
Sadly, these utensils are not in production, and no word on whether or not they ever will be. But here's hoping!
Via Laughing Squid
(Images: Qiyun Deng)