Smallest Coolest Kitchen: Photo Tips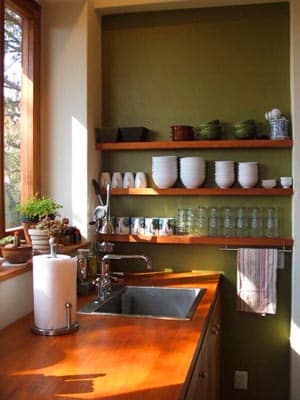 Just a few days left until the deadline for the Smallest Coolest Kitchen contest! To help along any of you still wavering on the edge, here a few tips on taking good photos of your kitchen. This is a complement to Jill's excellent photo tips post on the main site - read all the comments, too. Some are very helpful.
Tips and more photos like Geninne's Modern Mexican Abode below...
1. Use natural light: Don't use blue fluorescent or harsh overhead lighting. Wait until the sun is streaming in and open the curtains.
Side tip: If you don't know how to set the white balance on your camera, learn! It's usually as simple as getting light into your kitchen, then choosing your white balance setting, then pointing the camera at a white-white piece of paper (not yellow-white or blue-white) and setting it. This helps your colors turn out as naturally as possible.
2. Use closeups: Take closeups of your little details. Have a good setup in one drawer for spices? Have some pretty dishes that sit in a cupboard? Set them out and include these personal details in the photos.
3. Use height: Kitchens are smaller than the larger apartments or studios people are snapping for the main contest - your cooking space is often more tightly enclosed and it's harder to get a wide-angle picture. It can help to stand on a chair or ladder and take a photo from above.
4. Kitchens are for cooking - And lastly and most importantly - include an action shot! Get some steam rising off a pot or show a meal on the table. Hey, can't hurt...
Any other tips?