Small Kitchen Storage: Put Baskets Above the Cabinets!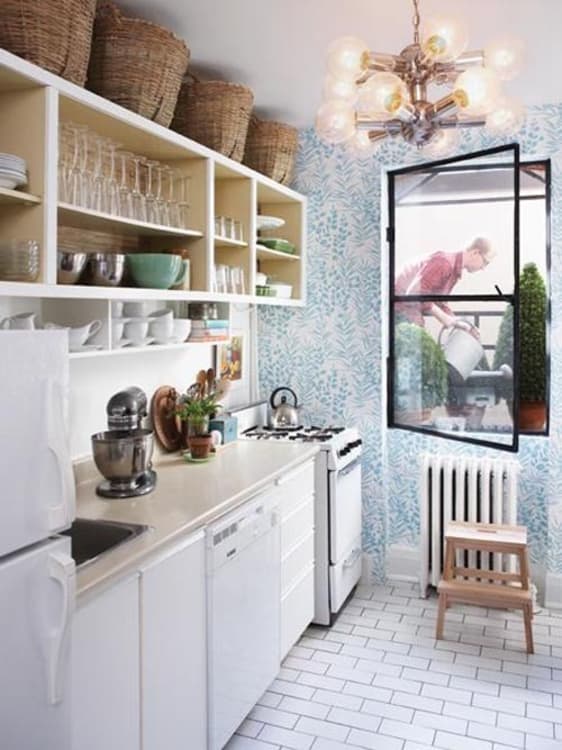 If you have empty space above your kitchen cabinets, and your kitchen is small, then here's a storage idea for you. Last Fall I had an epiphany and bought three 12"-by-10" storage baskets to serve as extra storage above my kitchen cabinets. They serve two purposes:
First, they hold my lesser-used kitchen tools and appliances, and so free up by main cabinets, and second, they fill in some of that dreadful empty space between the top of my cabinets and the ceiling. I deliberately bought baskets sized to line up with the edge of my cabinets (meaning, the cabinets are about 12" deep, and so is the basket) so the whole look is fairly flush.
Do you have basket storage above your kitchen cabinets?
Related: How Can We Effectively Use the Space Above Our Cabinets?
(Images: 1. Angus Fergusson for House & Home June 2009; 2. Better Homes & Gardens; 3. Donna Griffith for House & Home June 2011, via Markova Design; 4. Harry Gils for House & Home Condos 2009 issue)