20+ Side Dishes That Pair Perfectly with Lamb
We independently select these products—if you buy from one of our links, we may earn a commission. All prices were accurate at the time of publishing.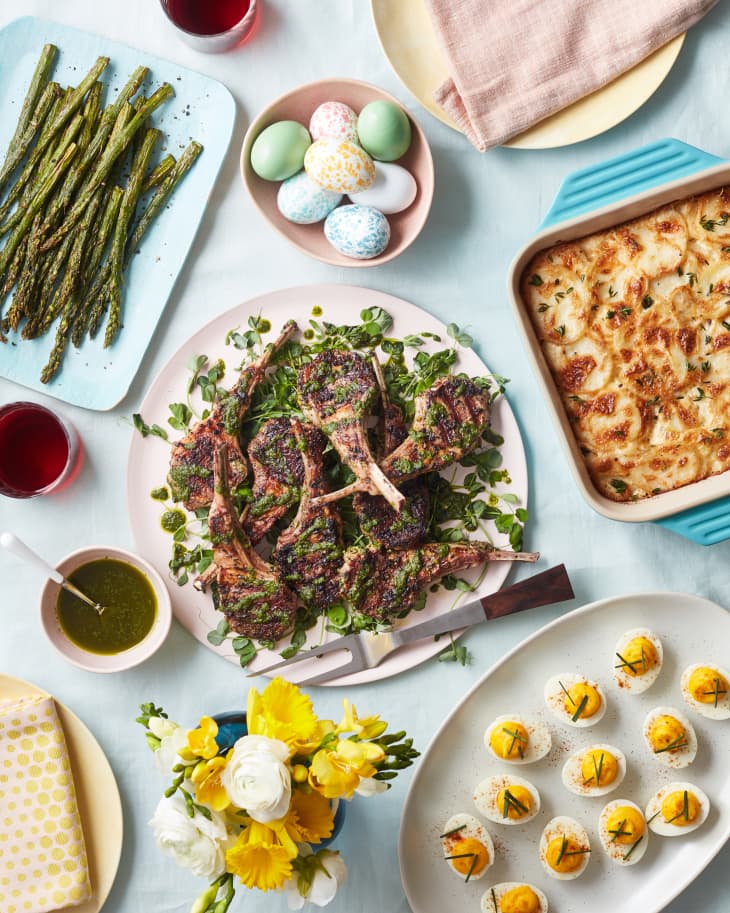 Whether you plan to serve a large roasted leg of lamb or petite lamb chops for a special dinner, you'll want to choose some sides. The beauty of serving lamb as a meaty main is that you can serve it with a wide variety of sides and the meal will taste great. Hearty potatoes dishes pair just as well as bright snappy veggies like green beans.

Keep the menu feeling classic with Hasselback potatoes and asparagus, or take things in an entirely different direction with marinated beans and a fluffy carrot soufflé. Or include both classic and less traditional recipes for serving with your lamb.
Here are more than 20 of our very favorite side dishes to serve with lamb — whether you choose a whole roast or stick with simple chops.
Want More?
Get the Kitchn Daily in your inbox.