Gorgeous Hand-Carved Wooden Spoons from Nic Webb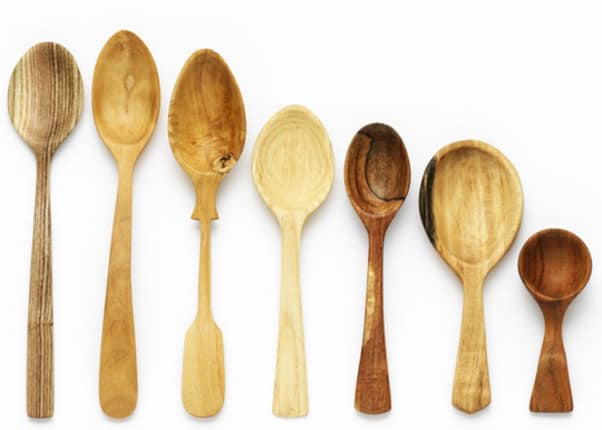 We were recently introduced to the hand-carved woodwork of British artist-maker Nic Webb, and we were just blown away.
The wood utensils that he crafts for the kitchen and home are really, really beautiful. They look like they are perfectly designed to fulfill their function (like that stunning ladle pictured up above) but they also are worthy to be called works of art.
Nic says that each of his spoons is carved from fresh green wood that he collects on his walks around the British Isles and overseas. He says, "When I begin carving I look for the differing qualities in each piece, allowing the grain and character to influence the design. Each spoon evolves to have its own personality and when finished becomes a showcase for the limitless beauty of wood."
The spoons and other utensils are available for purchase; each one is a unique and handcrafted work of art. You can contact Nic directly for pricing on specific pieces, but prices start at £45 UK.
We were also totally smitten by the photographs of Nic's work; the photographer's name is Michael Harvey, and he says that he will make prints available of the spoons. They can be done in a range of sizes, but will be done in limited runs of ten. We can really see putting that image of a pile of spoons in our own kitchen. Contact Nic directly for ordering spoons and the prints.
• Visit: Nic Webb
• Visit: Michael Harvey Photo
Related: Wooden Spoons Make a Simple, Personal Gift
(Images: Michael Harvey)