Refreshingly Sophisticated Salads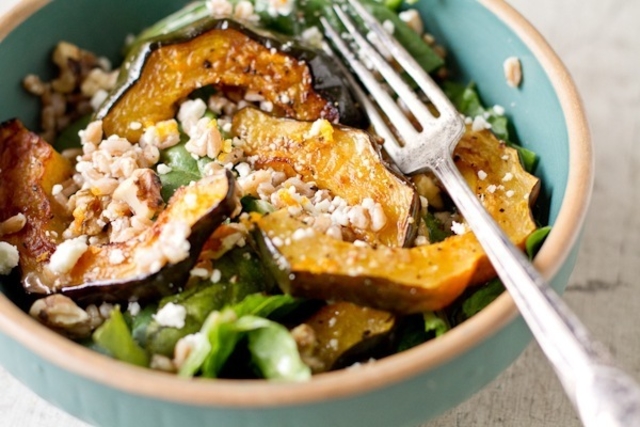 If you didn't eat yourself silly over the holidays you're definitely in the minority and also extremely lucky. I definitely gained a few unwanted pounds over the past month and now I'm looking to eat a little lighter. Salads are just the perfect thing.
But just because it's a salad doesn't mean it has to be boring and prepackaged. Salads are meant to be dressed up and made to be sophisticated. Salad doesn't have to necessarily mean there are leafy greens involved. The French Cauliflower Salad from Pham Fatale sounds absolutely delicious.
If you are looking for leafy greens jazzed up a bit — the simple Weekend Glow Kale Salad from Oh She Glows is the perfect option. Here are a few more:
• Roasted Acorn Squash With Fresh Farro and Feta, A Couple Cooks
• Citrus and Mint Salad, The Curvy Carrot
• Green Bean Salad With Lemon Garlic and Chili, Marcus Samuelsson
• French Cauliflower Salad, Pham Fatale
• Weekend Glow Kale Salad, Oh She Glows
Related: Recipe: Kale Salad with Apricots, Avocado & Parmesan
(Images: A Couple Cookes, The Cuvy Carrot, Marcus Samuelsson, Pham Fatale, Oh She Glows)