The Pioneer Woman Just Released an Inside Peek at Her Hotel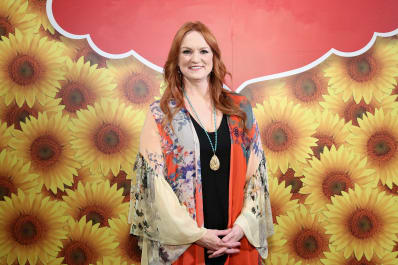 (Image credit: Monica Schipper/Stringer/Getty Images)
Ree Drummond, the Pioneer Woman, has turned the town of Pawhuska, Oklahoma, into a tourist attraction. Drummond has scores of fans who are just dying to see the store and restaurant she runs under the Mercantile name, and if they go at the right time, they can even get a tour of Ree Drummond's Lodge, where she films her Food Network show.
Now all those fans making Pioneer Woman pilgrimages will even have a Pioneer Woman-approved place to stay, because Drummond is opening her own hotel.
Drummond calls her hotel the Boarding House, and the building is currently being renovated. Drummond recently posted some photos to her blog and Instagram showing the renovations that are underway, and the space looks like it's going to be pretty spiffy.
The Boarding House will reportedly have eight rooms, and it's a good-looking place. There's stained-wood paneling and coffered ceilings in a room Drummond calls "The Tack Room."
And The Butterfly Room has a bathroom with some bright blue–patterned concrete tiles that are extremely cheerful.
The common area of the hotel is covered in enormous drugstore murals that are original to the building; Drummond says they're trying to preserve the original murals as much as possible.
Check out these photos of the property during the early stages of their renovations.
The hotel also has a balcony so guests can sit outside and "enjoy the smalltown goings-on of Pawhuska, America," Drummond says, noting that the balcony should be a great place to be when the town has dances and other gatherings.
Those eight rooms might be hard to come by, because Drummond's hotel is almost certainly going to be a big hit. The Mercantile sees more than 6,000 visitors a day on average, and a lot of those people are out-of-town Pioneer Woman fans who are going to want a place to stay.
Would you visit the Pioneer Woman in Pawhuska?