Recipe: Weeknight General Tso's Tofu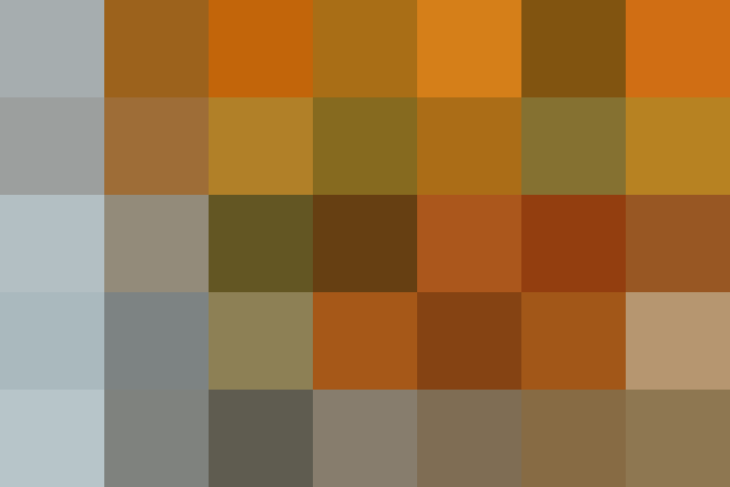 If you're tempted to order takeout tonight from your favorite Chinese restaurant, squash that urge and try this sweet and spicy tofu stir-fry instead. This dish comes together in the same amount of time it takes to steam rice, and the tofu gets browned and crispy without all the fuss of deep-frying.
My favorite way of making crispy tofu is as simple as patting it really dry and using a nonstick pan. The tofu fries best with minimal fussing, leaving you free to blanch some broccoli and mix a stir-fry sauce together that consists of things like chili-garlic paste, ketchup, soy sauce, and rice vinegar. When the tofu's ready, a few more minutes of stir-frying yields a dish that's not overly sweet and just a little spicy — all you have to do is serve it on a fluffy pile of steamed rice or rice noodles.
Weeknight General Tso's Tofu
Serves3 to 4
Ingredients
For the stir-fry:
1

pound

firm tofu, drained

3

tablespoons

vegetable oil

Kosher salt

8

ounces

fresh or frozen broccoli florets

1

medium red bell pepper, seeded and thinly sliced

1

tablespoon

minced peeled fresh ginger

Toasted sesame seeds, for sprinkling (optional)

Steamed rice, for serving
For the sauce:
1/4

cup

water

2

tablespoons

chili-garlic paste, such as sambal oelek

1 1/2

tablespoons

ketchup

1

tablespoon

tamari or soy sauce

1

tablespoon

rice vinegar

2

teaspoons

cornstarch

1 1/2

teaspoons

dry sherry

1 1/2

teaspoons

packed dark brown sugar

1/2

teaspoon

toasted sesame seed oil
Instructions
Bring a large saucepan of salted water to a boil over medium-high heat. Meanwhile, line a large plate with a double layer of paper towels. Cut the tofu into 1-inch cubes and place in a single layer on the paper towels; set aside.

Heat the oil in a large nonstick frying pan over medium-high heat until shimmering. Add the tofu in a single layer and season generously with salt. Cook undisturbed until golden-brown on the bottom, 8 to 10 minutes. Meanwhile, add the broccoli to the boiling water and cook until crisp-tender, about 3 minutes. Drain and set the broccoli aside.

Flip the tofu with tongs and cook until a second side is golden-brown, about 5 minutes more. Meanwhile, stir all the sauce ingredients together in a small bowl and set aside. Remove the tofu to a clean plate and set aside.

Add the bell pepper and ginger to the pan and stir fry for 1 minute. Add the broccoli and tofu. Stir the sauce again, making sure the cornstarch is fully dissolved, and add it to the pan. Cook, stirring constantly, until the sauce fully coats the tofu and vegetables and thickens, about 2 minutes more. Sprinkle with sesame seeds, if using, and serve over rice.
Recipe Notes
Storage: Leftovers can be stored in an airtight container in the refrigerator for up to 5 days.
Published: Sep 19, 2016