Recipe: Turkish-Style Shepherd's Pie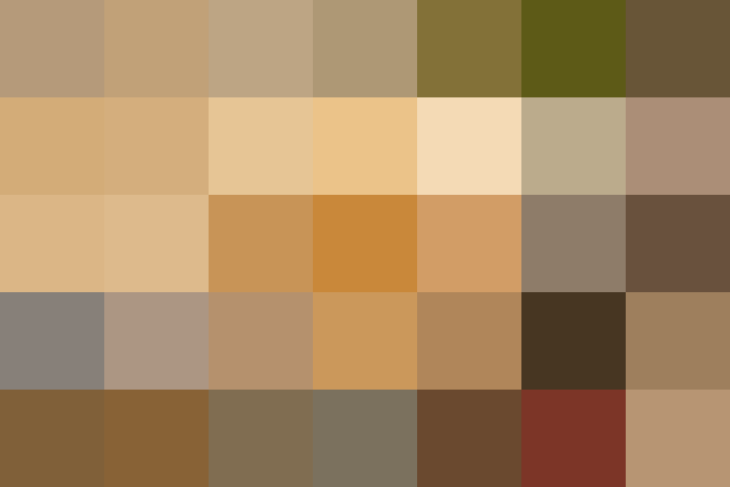 I have a bit of a love affair with shepherd's pie, and I always make extra mashed potatoes just in case the spirit strikes me. Leftover mashed potatoes, after all, are a great start to any shepherd's pie; they're able to soak up that yumminess from the bubbling stew below, and easy enough to doctor up with a few fresh herbs and some warm cream if need be.
Although I love the classic British-Irish and Indian-spiced versions of shepherd's pie, I was thinking about other places where there are plenty of shepherds and where potatoes are eaten. That led my mind to the large swath of land that attaches the Mediterranean region to the Middle East, today known as Turkey. I used a number Turkish ingredients in this version of shepherd's pie, from the lemon zest in the leftover mashed potatoes to the red pepper and nuts that are added to the stew. Together, they transform it into a Turkish-inspired flavor fest with the same cozy appeal we come to expect from shepherd's pie.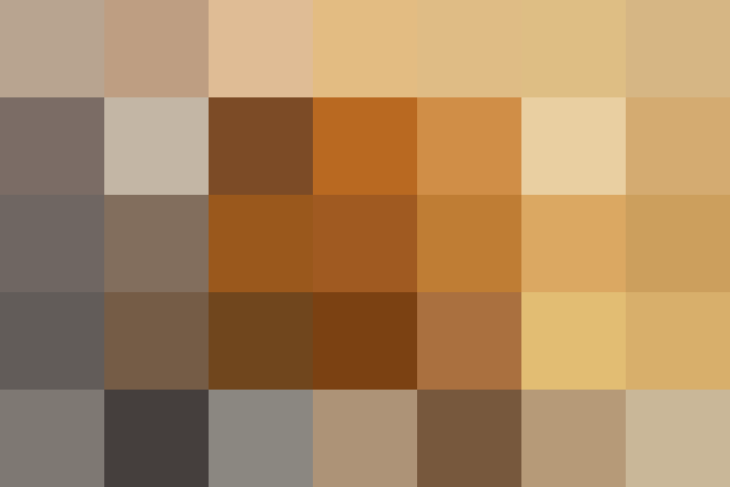 A Creamy Sauce from Roasted Red Pepper, Nuts, and Stock
A creamy sauce without cream is at your fingertips if you make this roasted red pepper and nut emulsion. The type of nut you use is really up to you, as long as it's native to the Mediterranean, the Balkans, or the Middle East. We're using almonds in this recipe, but if you love pine nuts, use them; if you love walnuts, use them.
The sauce can absorb a powerful punch of spice, so don't be shy if you love the heat of peppers. Aleppo pepper is called for here and it brings a raisiny sweetness along with the heat. I've left the heat volume in this version on low, but go crazy cranking it up if that's what you are craving. This dish can take it.
Lemons are commonly used throughout the Mediterranean and the Middle East. Just wait until you taste what some fresh zest does for the leftover mashed potatoes that are used as a topping for this shepherd's pie.
Turkish-Style Shepherd's Pie
Serves8
Ingredients
For the stew:
2

tablespoons

olive oil

2 1/4 to 2 1/2

pounds

boneless lamb shoulder or leg meat, cut into 1 1/2-inch chunks

4 1/2

teaspoons

kosher salt, divided, plus more as needed

1

tablespoon

ground Aleppo or Marash pepper, plus more as needed

1

tablespoon

ground cumin

1

teaspoon

ground anise seeds (optional)

15

cloves

garlic, minced

1 1/2

cups

beef or lamb broth

4

cups

sliced button or cremini mushrooms (about 1 pound)

4

large leeks (about 3 pounds), washed well and thinly sliced (3 1/2 to 4 cups)

2

medium or 1 large celery root (about 1 1/4 pounds), peeled and cut into 1/2-inch chunks (about 2 cups)

1

small head cauliflower, trimmed and cut into small florets (about 1 1/2 cups)

6

medium carrots (about 1 pound), trimmed, peeled, and cut into 1/2-inch chunks (about 1 1/2 cups)

Leaves of 1 large bunch of fresh mint, finely chopped

1 1/2

cups

roasted red peppers (from a 12-ounce jar), drained

1 1/2

cups

blanched, slivered almonds
For the topping:
5

cups

mashed potatoes, warmed

Finely grated zest of 2 large lemons

1/4

cup

blanched, slivered almonds
Instructions
Make the stew:
Heat the oil in a 6-quart or larger Dutch oven over high heat until shimmering. Add the lamb, arranging it in a single layer. Sprinkle with 2 1/2 teaspoons of the salt and the Aleppo or Marash pepper and cook until the meat is seared and browned, 2 to 3 minutes.

Add the cumin and anise, stir to combine, and cook for 15 seconds. Add the garlic and broth and stir to combine, scraping up any browned bits from the bottom of the pot.

Reduce the heat to a simmer and add the mushrooms, leeks, celeriac, cauliflower, carrots, remaining 2 teaspoons of salt, and mint and stir to combine. Cover and cook until the vegetables are completely soft and the meat is fork-tender, 4 to 4 1/2 hours. Liberally skim the fat and any accumulated scum off the top of the stew as it is cooking. (Alternatively, use a slow cooker. See Recipe Notes below.)

Transfer about 1 cup of the stew cooking liquid to the bowl of a food processor fitted with the blade attachment or a blender. Add the red peppers and almonds and process or blend until smooth and creamy. Transfer the mixture into the stew and stir to combine; set aside.

Arrange a rack in the middle of the oven and heat to 425°F. If you used a slow cooker to prepare the stew, coat a deep 13x9-inch baking dish with cooking spray and transfer the stew into it, spreading it in an even layer. If you used a Dutch oven, you can continue this dish in it.
Make the topping:
Transfer the mashed potatoes to a large bowl. Add the lemon zest and stir to combine. Taste and add additional salt and black pepper or Aleppo or Marash pepper, as desired.

Scoop the potato mixture into a pastry bag fitted with a wide tip and pipe the potatoes on top of the stew, covering the entire surface. (If you aren't using a pastry bag, scoop some of the potatoes on top of the stew and spread in a thin, even layer with a spatula. Then scoop the remaining potatoes on top, and using the back of the spatula or spoon, make decorative swirls and peaks.) Sprinkle the top with the almonds.

Bake until warmed through and the potatoes are browned on the edges and ridges, 12 to 15 minutes. Serve hot.
Recipe Notes
Slow-cooker alternative: After the vegetables are added to the stew, transfer it to a 5-quart or larger slow cooker and cook on LOW for 6 to 7 hours instead of slow-cooking it on the stovetop.
Make ahead: The stew can be made, up to the addition of the pepper and nut sauce, up to 2 months in advance and frozen. Reheat before using.
Storage: Leftovers can be stored in an airtight container in the refrigerator for up to 4 days.
Published: Oct 21, 2016