Recipe: Sweet Potato and Spinach Pakoras with Sweet and Sour Sauce
I can't tell you the number of times I've been to a really great holiday party and have heard everyone tell me how wonderful the fritters are or "you have to try the croquettes," only to find they've disappeared by the time I've made it to the table. It's always such high hopes met with lots of longing. I tell you this because that's exactly the sort of situation you're likely to find yourself in when these sweet potato and spinach pakoras are on the menu.
Delicately crisp, thanks to lentil flour, and served alongside a sweet and tart tamarind sauce, this recipe from Asha Gomez, author of My Two Souths, makes about 14 fritters. But they're a two-bite affair, so here's my advice from the get-go: Double the recipe if you're celebrating with the whole crew!
How to Make Sure Your Fritters Reach Peak Crispy
Crispy is the name of game when it comes to these fritters, and a few things are going to help you get there.
Lentil flour: Not only does this light flour keep the fritters airy and crispy, but it also imparts an earthy flavor that complements the sweet potatoes.
Taking the temperature of the oil: Correct oil temperatures will always be the make-or-break between crispy fried food and greasy fried food. For a handy set of tips as well as the mistakes to avoid, check our our guide to frying doughnuts.
Making a hole in the center: Much like doughnuts, this recipe requires you to make a hole in the center of each fritter before you drop it in the hot oil. This ensures the dough cooks through.
This sweet and sour sauce is an A+ option for these pakoras, but you'll be looking for ways to work it into other dishes. As a rule, it works with any fried snacks. Asha recommends trying it with onion rings or chicken wings, although we feel entirely confident you'll find a way to use it up no matter what. It'll keep for two weeks in the fridge, so you have some time to play around!
A South Indian New Year's Eve
We're ringing in the new year with a burst of flavor and color and a menu from Asha Gomez's celebrated cookbook, My Two Souths. Inspired by the parallel flavors of home in Kerala and her home in Atlanta, Asha creates recipes that tell the stories of how these two cultures and traditions of cooking overlap to create the food she shares in her Atlanta-based Indian pâtisserie, Spice To Table.
Sweet Potato and Spinach Pakoras with Sweet and Sour Sauce
For the sweet and sour sauce:
1 1/2 cups water
6 tablespoons cane syrup
2 tablespoons tamarind concentrate
2 teaspoons coarsely ground cumin seeds
1 teaspoon kosher salt
For the pakoras:
1 1/2 cups lentil flour
1 teaspoon ground cumin
1/2 teaspoon chili powder, preferably Kashmiri
1/2 teaspoon ground turmeric
1/2 teaspoon kosher salt
2 pounds sweet potatoes, grated
1 pound fresh spinach, coarsely chopped
1 tablespoon canola oil, plus more for frying
Make the sweet and sour sauce: Place all the ingredients in a small saucepan over low heat. Stir well, making sure the tamarind concentrate is well incorporated. Simmer until the sauce is reduced by one-third, about 20 minutes. Remove from heat and let cool to room temperature. Meanwhile, make the pakoras.
Make the pakoras: Combine the lentil flour, cumin, chili powder, turmeric, and salt in a medium bowl; set aside. Place the sweet potatoes and spinach in a second large bowl, drizzle with the 1 tablespoon of the canola oil, and use your hands to toss until coated. Sprinkle the lentil flour mixture over the sweet potato mixture and toss to combine. Gradually mix in about 1/4 cup of water to make a moldable, shapeable mass.
Heat 1 inch of oil in a large, deep skillet over medium heat to 300°F. Meanwhile, line a baking sheet with paper towels and set aside.
With slightly wet hands, scoop about 1 1/2 tablespoons of the sweet potato mixture and mold it into a round shape in the palm of your hand. Using your index finger, make a hole in the center of each fritter and drop it in the oil. Repeat forming more fritters, but do not crowd the skillet; fry in batches. Fry until deep golden-brown, about 2 minutes per side.
Transfer the pakoras, letting the excess oil drain back into the skillet first, to the baking sheet. Repeat frying the remaining pakoras. Serve warm with the sweet and sour sauce.
Reprinted with permission from My Two Souths: Blending the Flavors of India into a Southern Kitchen © 2016 by Asha Gomez with Martha Hall Foose, Running Press.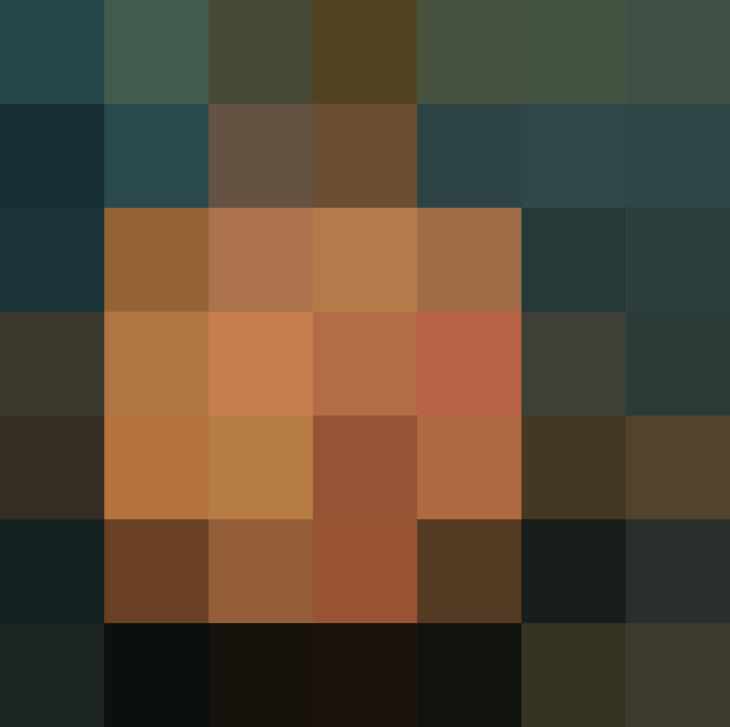 We support our readers with carefully chosen product recommendations to improve life at home. You support us through our independently chosen links, many of which earn us a commission.
Published: Dec 28, 2016