Recipe: Southwestern Quinoa Stuffed Peppers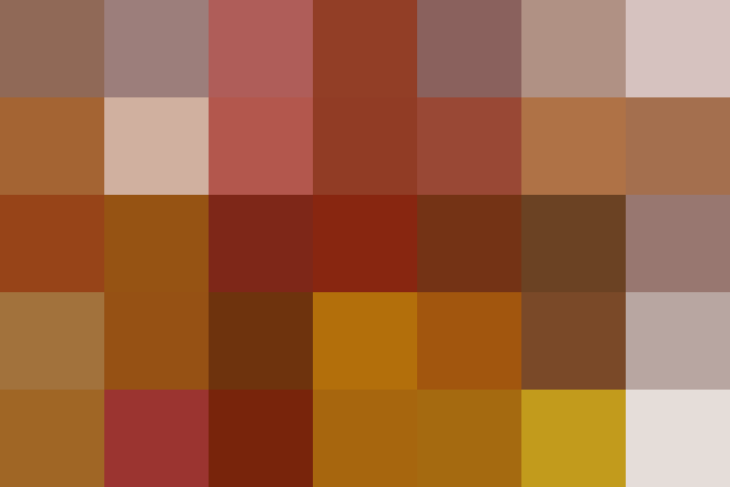 Bell peppers can be stuffed with just about anything, but this version is protein-packed, gluten-free, and even vegan … if you want to omit the cheese. The filling — made with canned black beans, corn, and quinoa — gets cooked with Southwestern spices, and is right at home inside sweet, slow-roasted summer bell peppers.
Stuffed peppers are one of those great one-dish meals that need a fair amount of prep, but result in a final dish with vegetables, protein, and starch all in one. It's also one of those dishes that can be prepped ahead of time, so all you have to do is pop them into the oven when it's close to dinnertime. This hearty, satisfying recipe gives you an excuse to load up on bell peppers at the farm stand or farmers market and cook with them instead of just slicing them up as crudités or for salad.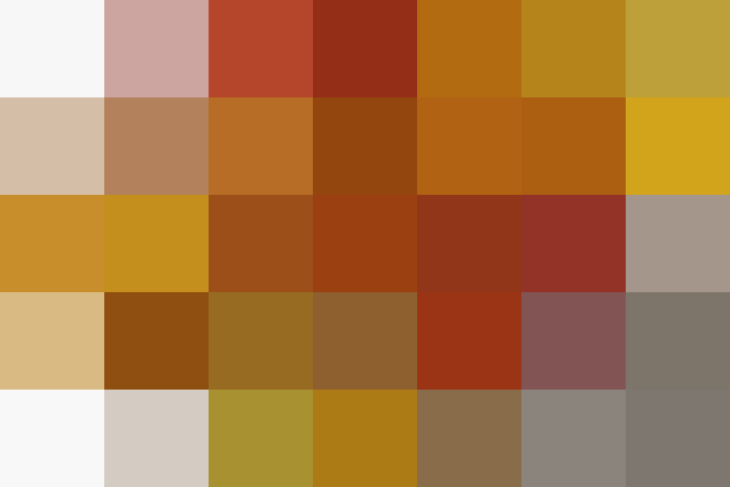 A Rainbow of Bell Peppers
While there are fans of green bell peppers out there, I'm not one of them. I prefer yellow, orange, or red, which are all more mature, much sweeter versions of the green guys. Their sunny color also makes me smile, so I try to get a few of each color when making stuffed peppers for some contrast.
When taking the tops off the peppers, cut them like you would when starting to carve a pumpkin: Cut around the stem so that it pops off in one piece but is easily put back into place once the pepper is stuffed.
Steam-Bake Stuffed Peppers
To make sure the peppers steam and cook all the way through, I put a little bit of water in the baking dish, then cover everything up tightly with foil. This insulates the whole dish and doesn't allow moisture to escape when softening the peppers.
There's lot to love about a farm stand: no lines, great prices, and usually some of best homestyle baked goods in town. We like to load up on produce when we head to a farm stand and use that bounty in big-batch recipes that call for a sizable amount of fruits or veggies. Even if your bounty is coming from the garden or an abundant CSA, any of these recipes designed to use up a few pounds of fruits and veggies are the ones to try.
Southwestern Quinoa Stuffed Peppers
Serves8
Ingredients
1

tablespoon

vegetable or olive oil, plus more for drizzling

1

medium yellow onion, small dice

1

cup

quinoa, rinsed

2

tablespoons

tomato paste

2

cloves

garlic, finely chopped

1 1/2

teaspoons

chili powder

1 1/2

teaspoons

ground cumin

2

cups

water, plus more for the baking dish

1

teaspoon

kosher salt, plus more as needed

Freshly ground black pepper

8

medium red, yellow, or orange bell peppers (about 4 pounds)

1

(15-ounce) can black beans, drained and rinsed

1 1/2

cups

fresh or frozen corn kernels

1 1/2

cups

shredded Monterey Jack or sharp cheddar cheese, or blend (optional)

1/2

cup

coarsely chopped fresh cilantro
Instructions
Arrange a rack in the middle of the oven and heat to 375°F. Pour just enough water (about 1 cup) to cover the bottom of a 9x13-inch baking dish; set aside.

Heat 1 tablespoon of the oil in a large saucepan over medium heat until shimmering. Add the onion, season with salt, and cook, stirring occasionally, until softened, about 8 minutes.

Add the quinoa and cook, stirring occasionally, until toasty-smelling, about 2 minutes. Add the tomato paste, garlic, chili powder, and cumin, and cook, stirring occasionally, until fragrant, about 2 minutes.

Add the 2 cups water and 1 teaspoon salt, season with pepper, and stir to combine. Bring to a boil. Reduce the heat to the lowest setting, cover with a tight-fitting lid, and cook undisturbed for 15 minutes. Meanwhile, prep the bell peppers.

Use a small knife to cut a wide circle around each bell pepper stem (like when carving a jack-o'-lantern), so you end up with a cap that can be replaced once you've stuffed the peppers. Remove and discard any seeds and membranes from both the cap and interior. Drizzle the inside of each pepper with about 1/2 teaspoon of oil and season the inside generously with salt and pepper; set aside.

When the quinoa is ready, remove from the heat and let stand covered for 5 minutes. Fluff the quinoa gently with a fork. (If any liquid remains in the bottom of the pan, drain the mixture. If the quinoa is still a bit crunchy, return the pot to low heat and cook, covered, for another 5 minutes.) Add the beans, corn, cheese (if using), and cilantro, and stir to combine. Taste and season with more salt and pepper as needed, making sure the filling is well-seasoned.

Evenly divide the mixture among the peppers. Replace the caps. Place the stuffed peppers into the prepared baking dish, wedging them together as needed to fit in one layer. Cover tightly with aluminum foil.

Bake until the peppers are softened but not mushy and the filling is heated through, about 1 hour. Uncover and let sit 5 minutes before serving.
Recipe Notes
Make ahead: The peppers can be stuffed and refrigerated up to 1 day ahead. Add 10 minutes baking time.
Storage: Leftovers can be stored in an airtight container in the refrigerator for up to 4 days.
We support our readers with carefully chosen product recommendations to improve life at home. You support us through our independently chosen links, many of which earn us a commission.
Published: Sep 1, 2016