Recipe: Root Vegetable Beef Stew with Mushroom and Spinach Polenta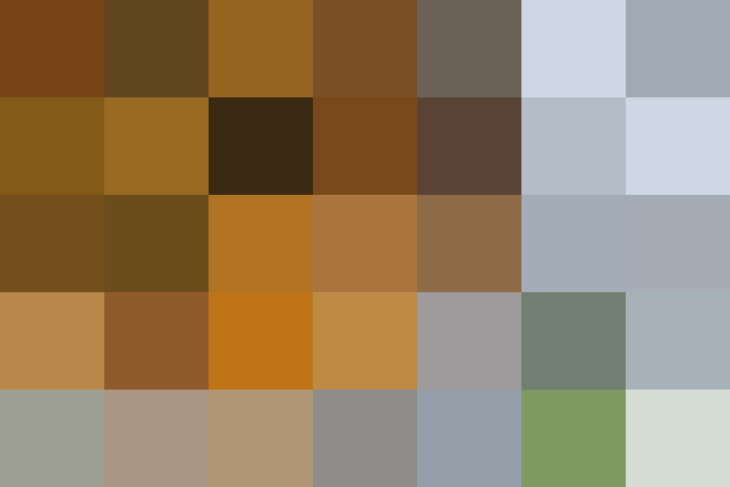 When the temperature drops in January, what we really want is food that fills us up and nourishes at the same time. So start your day with a hearty smoothie, but finish it with a wholesome stew. This is one of a series of stews designed to make you feel good in every possible way. Brimming with veggies and spices, each of these wholesome stews will support and reward your best New Year's intentions.
Beef stew is the esteemed granddaddy of stew, but it doesn't have to feel stodgy. The chunks of braised beef in smooth-as-silk gravy make it classic, while the high proportion of interesting root vegetables makes it lighter.
This recipe is a tutorial in the building blocks of stew. If you can make this stew successfully, you are ready to tackle any other with confidence.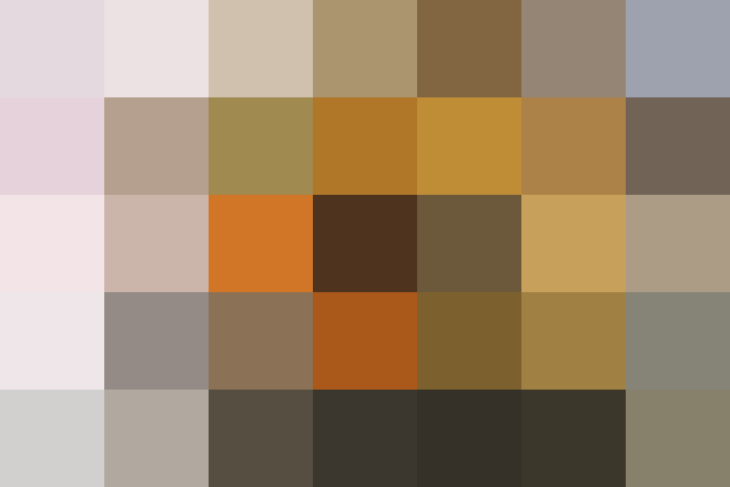 Four Rules for Better Beef Stew
Sear: Don't rush this step. The deep browning (called the Maillard reaction) is the bedrock of beef flavor. When ready to turn, the meat will release from the pan with tongs without pulling, sticking, or tearing. Keep the chunks of meat large and season them generously at the get-go. If you wait until the end to add salt, the stew will never taste properly seasoned.
Deglaze: This term means to add liquid to a pot so that you can loosen and scrape up the delicious browned bits and glaze that form on the bottom of the pot during the sear.
Done, and then some: Large chunks of meat must simmer until they are spoon-tender, which is much longer than the need to be simply "done." Stopping too soon results in meat as tough as a hockey puck.
Everything in good time: Even large chunks of vegetables will fall apart when cooked for as long as the meat, so add them near the end of the cooking time. But what about the finely chopped vegetables added at the start of the recipe, you ask? Those are meant to nearly dissolve and become part of the gravy.
Boost Your Stew Base with Stock Concentrate
Cartons and cans of store-bought stock and broth are essential time-savers, but most beef broths are too weak and watery to use as braising liquid. Give them a boost with a spoonful of stock concentrate, either a liquid or a paste. Some of the best are called demi-glace concentrates that come in single-serving, foil-capped cups that you can dissolve in the beef broth. Avoid bouillon cubes and powders that are usually more salty than flavorful.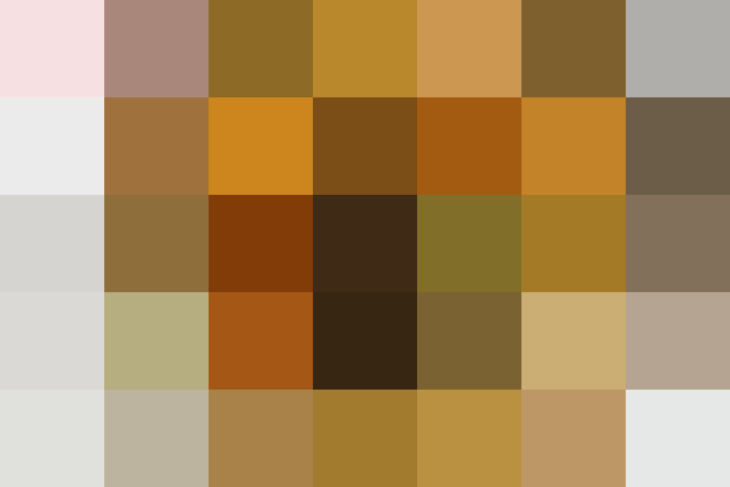 Root Vegetable Beef Stew with Mushroom and Spinach Polenta
Serves6
Ingredients
For the stew:
3

pounds

trimmed chuck roast, cut into 3-inch chunks

2

teaspoons

kosher salt, plus more as needed

1

teaspoon

freshly ground black pepper, plus more as needed

2

tablespoons

vegetable oil

1

small onion, very finely chopped

1

large carrot, very finely chopped

1

celery stalk, very finely chopped

3

large cloves garlic, very finely chopped

1/4

cup

tomato paste

2

cups

fruity red wine

4

cups

(1 quart) beef stock, plus more as needed

1

(1.5-ounce) container veal demi-glace concentrate

2

fresh rosemary sprigs

4

fresh thyme sprigs

1

pound

whole petite carrots, or regular carrots cut into 4-inch lengths

1

pound

fingerling or miniature Dutch potatoes, scrubbed and halved lengthwise

8

ounces

rutabaga, peeled and cut into large bite-sized cubes

8

ounces

parsnip, peeled and cut into large bite-sized chunks

4

ounces

peeled fresh or frozen pearl onions
For the mushroom and spinach polenta:
3

cups

water

2

cups

whole milk

1

teaspoon

kosher salt, plus more to taste

1 1/2

cups

fine or medium-grind polenta

2

tablespoons

unsalted butter

Freshly ground black pepper

2

tablespoons

olive oil

1

small yellow onion, finely chopped (about 1 cup)

2

cups

thickly sliced gourmet mix or cremini mushrooms (about 8 ounces)

3

cloves garlic, finely chopped

10

ounces

baby spinach
Instructions
Make the stew:
Pat the meat dry with paper towels and season with the measured salt and pepper. Heat the oil in a large heavy pot or Dutch oven over high heat until shimmering. Working in batches, add the beef to the pot and sear on all sides, 2 to 3 minutes per side. Remove the seared meat to a large bowl.

Reduce the heat to medium-high and add the finely chopped onion, carrot, celery, and garlic to the pot. Stir to loosen the browned bits from the bottom of the pot. Add a splash of water if the mixture begins to scorch.

Add the tomato paste and cook, stirring continuously, until it sizzles, about 1 minute. Stir in the wine, beef stock, and demi-glace concentrate, stirring until the concentrate dissolves. Drop in the rosemary and thyme.

Return the seared meat and any accumulated juices to the pot. The braising liquid should be level with the meat, so add more stock if needed. Bring to a boil. Reduce the heat to very low, cover tightly, and cook at a bare simmer until the meat is spoon-tender, about 2 hours.

Stir in the whole carrots, potatoes, rutabaga, parsnip, and pearl onions. Cover and simmer until tender, about 20 minutes. Meanwhile, make the polenta. (When the stew is ready, keep it warm since it will be ready before the polenta.)
Make the polenta:
Bring the water, milk, and 1 teaspoon salt to a boil in a large saucepan over high heat. Whisking continuously, add the polenta in a slow, steady stream. Cook, stirring continuously, for 3 minutes.

Reduce the heat to low and simmer until the polenta is thick and no longer tastes raw, about 45 minutes. Stir occasionally with a wooden spoon and make sure it isn't sticking in the corner. Stir more often as the polenta thickens. If the polenta turns stiff before it is done, add a little warm water.

Stir in the butter. Season generously with salt and pepper, and keep warm over very low heat.

Heat the olive oil in a large skillet over medium-high heat until shimmering. Add the onion, stir to coat, and cook until tender, about 8 minutes.

Stir in the mushrooms and garlic and cook until tender, stirring often, about 5 minutes. Transfer into the saucepan with the polenta. Add the spinach a handful at a time, stirring to wilt before adding more.

Remove and discard the rosemary and thyme stems from the stew. Taste and season both the stew and polenta with salt and pepper as needed. Serve the stew over the polenta.
Recipe Notes
Make Ahead: The stew can be made ahead and stored in an airtight container in the refrigerator for up to 2 days.
Storage: Leftover stew and polenta can be stored in separate airtight containers in the refrigerator for up to 4 days.
Published: Jan 12, 2017