Recipe: Pumpkin Swiss Cake Roll with Hazelnut Buttercream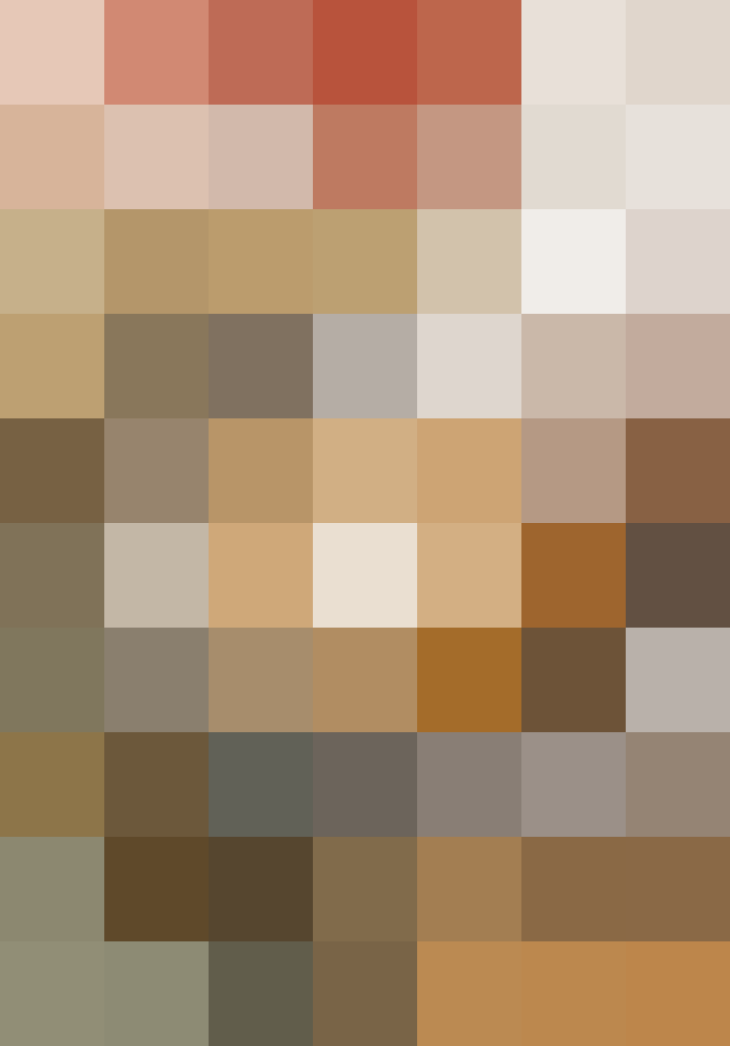 Still hunting for the perfect dessert to crown your holiday table? This stunning pumpkin roll with a dreamy Swiss meringue buttercream delivers big on taste and packs an eye-pleasing punch. It's a Thanksgiving no-brainer! (Oh, and did I mention it was easy? Yep, it's easy!)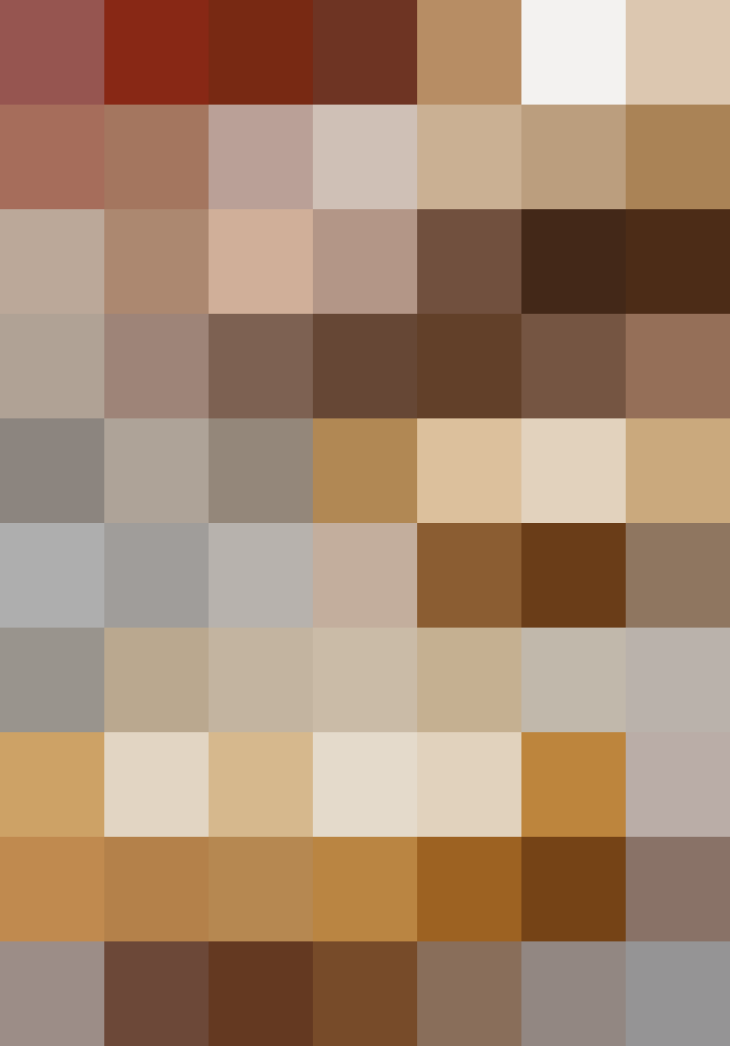 A Pumpkin Answer to the Bûche de Noël
I've been obsessed with rolled cakes ever since my fourth grade class studied "Christmas Around the World," and a fellow student — representing France — served the beautiful confection known as a Bûche de Noël. (Even to a nine-year-old, milk and cookies had never seemed so blah.) That memory has never fully faded, so every few years I muster up the energy to make one of my own — a labor-intensive yet worthy Christmas tradition. But speaking of traditions, Thanksgiving is a different story.
As part of a family who allows zero change to the savory portion of the annual Turkey Day menu, I often use the dessert course to explore my holiday curiosity. While I do love a good pecan pie, I much prefer serving a dramatic layer cake on the buffet table (like this impressive stunner), so you might imagine my interest was piqued when photos of pretty pumpkin roulades started floating around the Internet. Needless to say, I caved.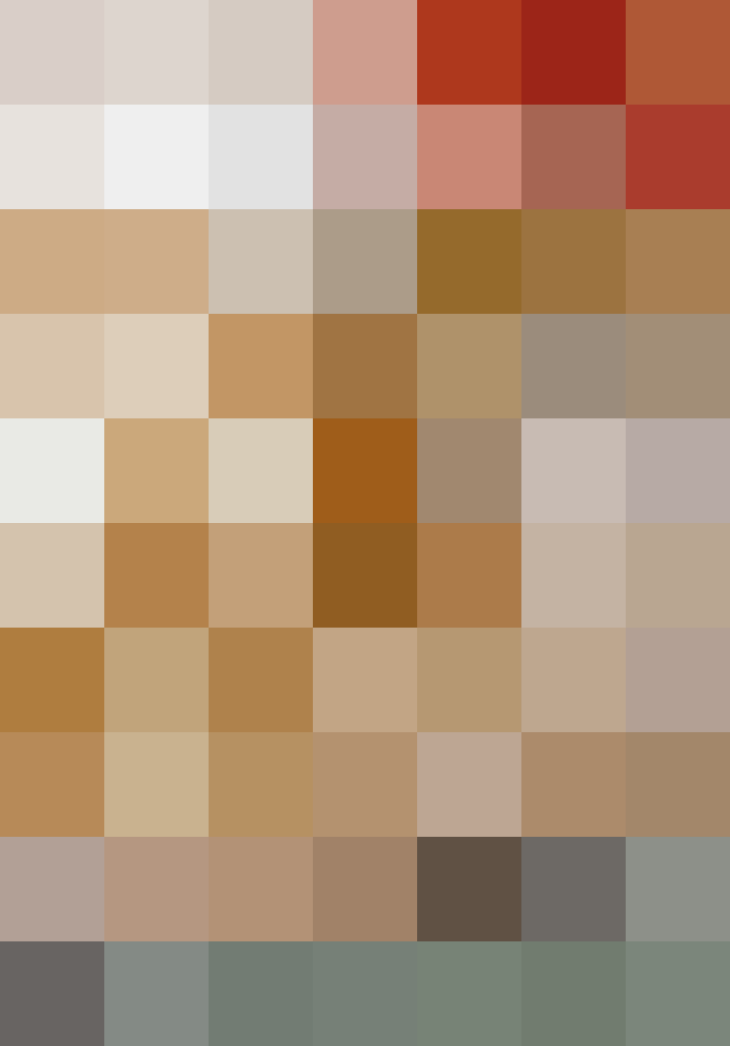 The beauty of this recipe is in its ease-to-reward ratio — it doesn't actually require much skill, but the wow factor is still huge. The actual cake is simple to make — it gets its texture from beating eggs vigorously instead of adding fat. Most of the recipes online are pretty similar, but I've made a couple of adjustments to suit my taste. I used cake flour to yield an airier crumb, while a tablespoon of cornstarch makes it easier to roll. Dark brown sugar adds a richer flavor than white, and bold, wintery spices make the flavor really sing. The batter is fast to make and baking it is even faster. Yet again, the ease is not reflected in the final result.
While the cake is excellent, it's the buttercream that makes the recipe truly shine. Cream cheese frosting seems to be the dominant filling for most folks, but I decided to step it up a notch with a hazelnut Swiss meringue. It is Thanksgiving, after all.
For those of you who think you don't like buttercream, I promise that you just haven't had the right one. And this, my friends, is the right one. Upon first bite, my husband (who doesn't particularly care for sweets) thought for a moment and then finally muttered "interesting." Since interesting is not the word I was expecting, nor wanted to hear — I was looking for something more like "sublime" — I asked for clarification. He referred to the frosting, saying, "It's just so light. I was expecting dense and heavy, but this — well, this is light!"
This awe-inducing pumpkin roll will make a fabulous addition to your Thanksgiving table, whether as its centerpiece or a mere addition to a bountiful buffet. In fact, the inspiring roulade just might become your family's newest holiday tradition!
Pumpkin Swiss Cake Roll with Hazelnut Buttercream
Serves 8 to 12, depending on size of slices
For the cake:
4 1/2 ounces (1 cup) cake flour
1 tablespoon cornstarch
1 teaspoon baking powder
1 teaspoon ground cinnamon
1 teaspoon ground ginger
1/4 teaspoon ground nutmeg
1/4 teaspoon salt
3 large eggs
1 cup packed dark brown sugar
2/3 cup pumpkin purée (I prefer Libby's)
1 teaspoon fresh lemon juice
1 teaspoon vanilla extract
Powdered sugar, for rolling
For the hazelnut syrup:
2 tablespoons sugar
1 tablespoon hazelnut liqueur (such as Frangelico) or vanilla extract
1 tablespoon water
For the buttercream:
1 cup sugar
4 large egg whites
1 1/2 cups (12 ounces) unsalted butter, cubed and softened
2 tablespoons hazelnut liqueur (such as Frangelico) or vanilla extract
To make the cake: Preheat oven to 375°F. Generously coat a 15- by 10-inch jellyroll pan with baking spray. Combine the flour, cornstarch, baking powder, cinnamon, ginger, nutmeg, and salt in a medium mixing bowl.
Place the eggs in the bowl of a stand mixer fitted with a beater blade (or with a electric hand mixer) and mix on medium-high speed until thick and pale. Slowly add the brown sugar and continue beating for five minutes. Turn the mixer off and fold in the pumpkin, lemon juice, and vanilla.
Gently, but firmly, fold the dry ingredients into the batter until completely combined. Pour the batter into the prepared pan and smooth out with a large offset spatula, paying particular attention to the edges. Bake for 10 to 12 minutes, until just firm to the touch. (When in doubt, err on the earlier side.)
Place a clean, thin kitchen towel (preferably linen) that is larger than the jellyroll pan on a work surface. Sift a liberal amount of powdered sugar all over. Run a knife around edges of the cake and immediately invert the still-warm cake onto the towel and generously sift more powdered sugar over the top. (This prevents the towel from sticking.) Starting with a narrow end, tightly roll up the cake and towel into a log. Let cool to room temperature, seam-side down. (This allows the cake to form a "shape memory" and prevents cracking.)
To make the sugar syrup and buttercream: While the cake is cooling, make the sugar syrup by combining sugar, hazelnut liqueur, and water in a small microwave-safe bowl and heating until sugar is dissolved, 40 to 60 seconds. Set aside to cool.
For the buttercream: Place the sugar and egg whites in the bowl of a stand mixer fitted with a whisk attachment and place over (not in) a saucepan of simmering water. Whisk frequently until the mixture reads 140°F on an instant-read thermometer, four to six minutes.
Transfer the bowl to the stand mixer. Beat the egg white mixture on high speed until the mixture has cooled and is glossy with stiff peaks, about 10 minutes. Reduce speed to medium-low and begin adding the cubed softened butter, piece by piece, beating to fully incorporate after each addition. (Don't worry if the buttercream appears separated, or curdled; it will smooth out with continued beating. If the mixture seems "soupy," transfer it to the refrigerator for 15 to 20 minutes, then continue beating.)
Slowly pour in hazelnut liqueur. Switch to the paddle attachment and continue mixing on low speed for three to five minutes to smooth out any excess air bubbles. Set aside.
To assemble the cake: Unroll the cake and remove the towel. Transfer the cake to a piece of parchment paper and dust with powdered sugar. Using a silicone pastry brush, brush the entire surface with the sugar syrup. Spread the buttercream evenly over the cake, leaving a 1/2-inch border on all sides to prevent frosting from squishing out.
Tightly re-roll the cake, using the parchment paper to help (but do not roll the parchment paper into the cake like you did the towel). When done rolling, use a ruler to tighten the parchment around the roll by holding the bottom of the paper with one hand and pushing the flat side of the ruler up against the roll with the other hand. (This forces the paper to wrap tightly around the roulade and to compact it slightly.)
Wrap the cake in plastic wrap and chill, seam-side down, for a minimum of three hours, or overnight. The cake slices better when chilled (dental floss works well for perfect cuts), but is best served at room temperature.
If you are looking for an easier filling, cream cheese frosting is a classic: Combine 1 (8-ounce) package cream cheese, 2 cups powdered sugar, 4 ounces (1/2 cup) unsalted butter, and 2 teaspoons vanilla bean paste or vanilla extract in a medium mixing bowl. Beat with an electric mixer until smooth and fluffy.
Published: Nov 24, 2014